Movies with music written by Christopher Young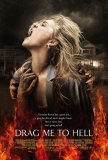 Drag Me to Hell
Oh no, not another PG-13 horror film! "But wait," you say. "It's by Sam Raimi." Perhaps, then, it shouldn't be routinely dismissed as just another tale of demons and ghosts that has been emasculated with the goal of appealing to pimple-faced teen... Exorcism of Emily Rose, The
The Exorcism of Emily Rose is being sold as the latest PG-13 horror movie, albeit one that deals with demonic possession instead of ghosts. In reality, however, it's a courtroom drama with a twinge of the supernatural (most of which occurs during fl... Ghost Rider
In the world of comic books, there are A-list titles and B-list titles. For the movie adaptations, it's easy to tell the two apart. The B-list films feature characters who are not universally recognizable, typically do not command huge budgets, a... Gift, The
The Gift is an example of how superior craftsmanship can transform a ho-hum genre entry into a sporadically gripping thriller. On the surface, there's nothing special about this movie - it's a run-of-the-mill supernatural murder mystery with all o... Hard Rain
All through its production and into the early days of its initial, aborted pre-release publicity, Hard Rain bore the appropriate moniker of The Flood. Ultimately, however, Paramount Pictures, nervous that this movie would be confused with 1996's o... Hurricane, The
"Hate put me in prison. Love's gonna bust me out." Those words, spoken by Rubin "Hurricane" Carter (Denzel Washington), form the thematic foundation of Norman Jewsion's latest film, The Hurricane. Alternatively tragic and triumphant, it is an ex...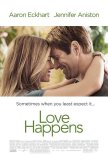 Love Happens
Is this a movie or a feature-length advertisement for Qwest? We're not just talking one product placement; this brand name is nearly omnipresent. The title Love Happens is a play on the common phrase "shit happens." However, while the "shit" m... Lucky You
Like most movies concerned to one degree or another with the subject of gambling, Lucky You addresses the themes of obsession and redemption. The film loosely follows the trajectory of an "addiction movie," although it's less grim than pictures of... Murder at 1600
The "1600" in the title, Murder at 1600, refers to a house number on Pennsylvania Avenue: the address of the White House. That makes this the third movie in three months (following Shadow Conspiracy and Absolute Power) to deal with high-level gov...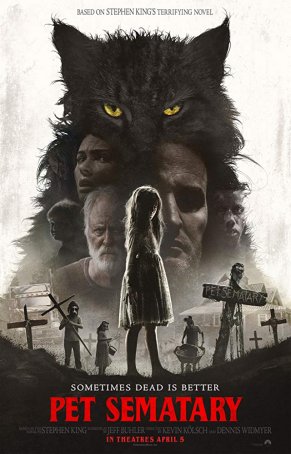 Pet Sematary
It's hard to assign a rating to something like Pet Sematary. This new adaptation of the popular Stephen King novel matches the book when it comes to dread and nihilism. Bad things happen to good people with no hope of redemption, salvation, o...