Movies starring Angelina Jolie Mighty Heart, A
Most world renowned people have achieved that status as a result of something accomplished during their lives. Unfortunately, Daniel Pearl was among the few who became famous as a result of his death. Pearl's kidnapping and subsequent death at the... Mr. and Mrs. Smith
The problem with Mr. and Mrs. Smith is that it's really two movies in one. The first is a sly comedy/thriller worthy of Hitchcock, and the other is a big, noisy summer action flick. The marriage of these two, like that of the title characters, is... Playing by Heart
Playing by Heart is an ensemble dramatic comedy about the many faces of love: romance, longing, loss, sex, and lust. Set in modern-day L.A., the film tells six seemingly-unrelated tales about men and women finding each other, losing each other, u... Pushing Tin
Pushing Tin, from acclaimed British director Mike Newell (Four Weddings and a Funeral, Enchanted April), is the latest example of a movie that wastes a strong cast on a lame script. The film, billed as a dramatic comedy about the lives of air traf...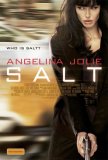 Salt
Salt is more than mere seasoning; it's a full bouillabaisse comprised of bits and pieces of James Bond, The Manchurian Candidate, The Bourne Identity, TV's 24, and the Nelson DeMille novel The Charm School. What begins with a delicious appetizer, ... Sky Captain and the World of Tomorrow
Sky Captain and the World of Tomorrow is about 70% style and 30% substance. It has a plot and characters, but those are almost beside the point. They are devices that function as hooks upon which first-time director Kerry Conran can hang his amaz... Tomb Raider
It's not Casablanca, or even Die Hard, for that matter. But then no one expected it to be. What Tomb Raider can claim is that it's the best computer game-turned-motion picture to date. A backhanded compliment? To be sure, but at least the exper... Tomb Raider: The Cradle of Life
Tomb Raider: The Cradle of Life arrives stillborn, the misbegotten offspring of filmmakers who are so greedy that they probably wouldn't hesitate to plunder a grave or two. I would be tempted to recommend this movie as being entertainment of the "...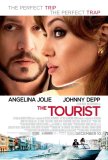 Tourist, The
Given the screenplay for The Tourist, Alfred Hitchcock would have hired Cary Grant (or Jimmy Stewart) and Grace Kelly. Then he would have applied his particular brand of magic - the one that allowed him to sell the improbable - and an engaging rom...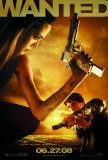 Wanted
Wanted provides the jolt of adrenaline one expects from solid summer entertainment. It exists solely to keep the heart pounding as it shifts from one gear to the next, decelerating only when exposition demands a reduction in pace. The movie marri...