Movies starring Angelina Jolie Good Shepherd, The
The Good Shepherd is Robert DeNiro's fictionalized account of the birth and early years of the CIA. While the names have been changed to protect the not-so-innocent, many of the characters have real-life counterparts. The lengthy movie (15 minute... Sky Captain and the World of Tomorrow
Sky Captain and the World of Tomorrow is about 70% style and 30% substance. It has a plot and characters, but those are almost beside the point. They are devices that function as hooks upon which first-time director Kerry Conran can hang his amaz... Tomb Raider
It's not Casablanca, or even Die Hard, for that matter. But then no one expected it to be. What Tomb Raider can claim is that it's the best computer game-turned-motion picture to date. A backhanded compliment? To be sure, but at least the exper... Beowulf
The legend of Beowulf, a mythical hero whose exploits were recounted in an 8th century epic poem, has gained unprecedented popularity some 1250 years after it was first told. With the success of The Lord of the Rings, which (along with the Harry P... Mighty Heart, A
Most world renowned people have achieved that status as a result of something accomplished during their lives. Unfortunately, Daniel Pearl was among the few who became famous as a result of his death. Pearl's kidnapping and subsequent death at the...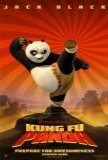 Kung-Fu Panda
Kung Fu Panda adopts a different, less zany tone than one might expect from a movie with that title, especially considering that Jack Black has been brought on board to provide the lead voice. While it would be unfair to say that the movie doesn't...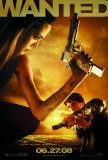 Wanted
Wanted provides the jolt of adrenaline one expects from solid summer entertainment. It exists solely to keep the heart pounding as it shifts from one gear to the next, decelerating only when exposition demands a reduction in pace. The movie marri... Playing by Heart
Playing by Heart is an ensemble dramatic comedy about the many faces of love: romance, longing, loss, sex, and lust. Set in modern-day L.A., the film tells six seemingly-unrelated tales about men and women finding each other, losing each other, u...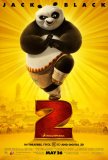 Kung Fu Panda 2
The average animated sequel is content to apprehend the successful elements from its predecessor and regurgitate them. The result, no matter how enjoyable, often drips with an overly familiar precipitation. Dreamworks' biggest animated franchise, S...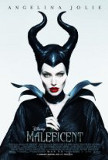 Maleficent
Maleficent might best be described as an alternate universe re-imagination of Sleeping Beauty. Taking a page from Wicked (the stage show that presents Oz from the witches' perspective), Linda Woolverton's screenplay presents an inverted version of ...