Movies starring Jim Carrey Man on the Moon
Without a doubt, a reaction to comedy is one of the most subjective forms of human expression. What one person finds hilarious, another may view as tedious. For every person who sits through Dumb and Dumber stone-faced and unamused, another will ... Truman Show, The
Truman Burbank (Jim Carrey) is the star of the most popular show in the history of television. For 10,909 days, it has been on the air, using 5000 cameras to show every moment in every day of the life of one man. The public loves it -- there ... Me, Myself & Irene
After taking a break to become involved in the production of the small coming-of-age drama Outside Providence, the Farrelly Brothers are at it again. Their 1998 hit, There's Something About Mary, will forever be known for breaking the semen barrie... Horton Hears a Who!
Admittedly, it's been about 35 years since I was reader of Dr. Seuss, but my memories of his books are that they're short and economical with words. Neither of those descriptions applies to this theatrical version of Horton Hears a Who!, which has... Batman Forever
It's lighter, brighter, funnier, faster-paced, and a whole lot more colorful than before. There's a new actor underneath the cape, a new girlfriend on his arm, and a new partner by his side. The director is different and the composer has changed.... How the Grinch Stole Christmas
For more than three decades, How the Grinch Stole Christmas has been a holiday season television staple. The 22-minute cartoon, based on the book by Dr. Seuss and narrated by Boris Karloff, has enchanted multiple generations of children (not to me...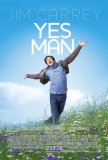 Yes Man
At first glance, Yes Man appears to be yet another high-concept Jim Carrey comedy. After all, the premise can be summed up in a sentence: "A character played by Carrey in 'zany form' must say 'yes' to every proposal." Over the years, we have gott... Lemony Snicket's A Series of Unfortunate Events
There's a little Roald Dahl in Lemony Snicket's A Series of Unfortunate Events, and that leads one to wonder what a twisted director like Danny DeVito (Dahl's Matilda) or Tim Burton (Dahl's Charlie and the Chocolate Factory) could have made out of ...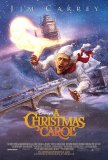 Christmas Carol, A
Review based on a 2-D (standard) screening. If I ever wanted to know what A Christmas Carol might look like as a high-end video game, I need search no farther than this motion picture, which takes the Dickens classic and converts it into somethi... Liar Liar
While watching Liar Liar, it occurred to me that the chief problem with this film is that it has a script. If Jim Carrey had been unleashed without such silly, incidental constraints as plot and dialogue, who knows where things might have gone? A...