Movies starring Jim Carrey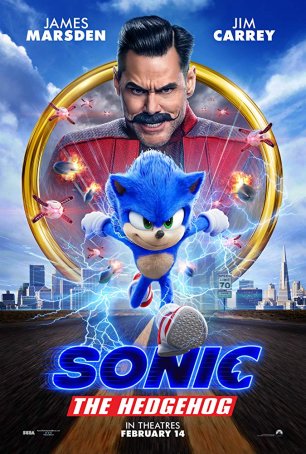 Sonic the Hedgehog
In the marketing material for Sonic the Hedgehog, Paramount's synopsis begins with the following words: "Based on the global blockbuster videogame franchise from Sega…" Little more needs to be said. In the grand tradition of other moti...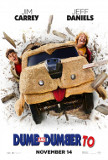 Dumb and Dumber To
What propels filmmakers to make a sequel to a 20-year old film? Is it nostalgia for the brand of comedy that characterized the original? Is it desperation on everyone's part to revive flagging careers? Or is it Hollywood's acceptance that recogniz...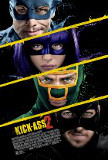 Kick-Ass 2
The summer blockbuster season of 2013 is over, so what do we get as we move into the dog days of August? Yet another superhero movie. If there was ever any question about their ubiquitous multiplex presence, this answers it. A sequel to the breath-...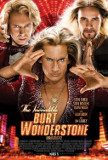 Incredible Burt Wonderstone, The
When I watch a comedy like The Incredible Burt Wonderstone, I find myself wondering whether plot and character development should be considered in an evaluation of the production. After all, the movie has been made with the intention of making peop...
I Love You Phillip Morris
I Love You Phillip Morris begins by telling us that it's based on a true story. Then, as if we might be disbelieving of that claim, it reinforces it. Truth, as they say, is stranger than fiction. (Not really, but the phrase sounds good, so we use ...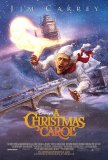 Christmas Carol, A
Review based on a 2-D (standard) screening. If I ever wanted to know what A Christmas Carol might look like as a high-end video game, I need search no farther than this motion picture, which takes the Dickens classic and converts it into somethi... Truman Show, The
Truman Burbank (Jim Carrey) is the star of the most popular show in the history of television. For 10,909 days, it has been on the air, using 5000 cameras to show every moment in every day of the life of one man. The public loves it -- there ... Me, Myself & Irene
After taking a break to become involved in the production of the small coming-of-age drama Outside Providence, the Farrelly Brothers are at it again. Their 1998 hit, There's Something About Mary, will forever be known for breaking the semen barrie... Man on the Moon
Without a doubt, a reaction to comedy is one of the most subjective forms of human expression. What one person finds hilarious, another may view as tedious. For every person who sits through Dumb and Dumber stone-faced and unamused, another will ... Horton Hears a Who!
Admittedly, it's been about 35 years since I was reader of Dr. Seuss, but my memories of his books are that they're short and economical with words. Neither of those descriptions applies to this theatrical version of Horton Hears a Who!, which has...