Movies with cinematographer Michael Chapman Bridge to Terabithia, A
Bridge to Terabithia is an example of a movie that does not deliver what the marketing campaign promises. Instead, it delivers something richer and more meaningful. Disney, in its infinite wisdom, is trying to make the film look like a watered do... Fugitive, The
Despite his innocence, Dr. Richard Kimble (Harrison Ford) has been tried, convicted, and sentenced to die for the murder of his wife. On the bus ride that takes him to the prison where he will spend the rest of his days, Kimble is accompanied by t... Primal Fear
One of the most unfortunate aspects of a courtroom thriller is the tendency to degenerate into preposterous melodrama. It's as if the basic situation of having a person on trial for their life isn't inherently powerful enough. As a result, cheap...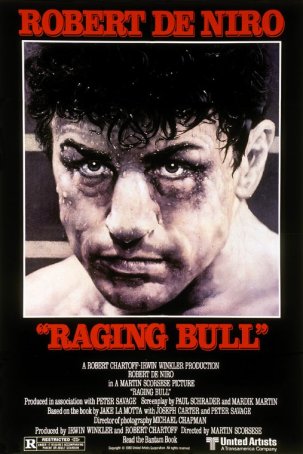 Raging Bull
Some critics, including Siskel & Ebert, are on the record stating that Martin Scorsese's Raging Bull, the story of boxer Jake La Motta, is the best film of the '80s. Since there are still a number of '80s films that I haven't seen, I don't fee... Six Days, Seven Nights
The scenery is great, the actors are appealing, and the special effects are suitably low-key… all that's missing from Ivan Reitman's Six Days, Seven Nights is a plot with a moment's originality. This movie takes chunks from Romancing the Sto...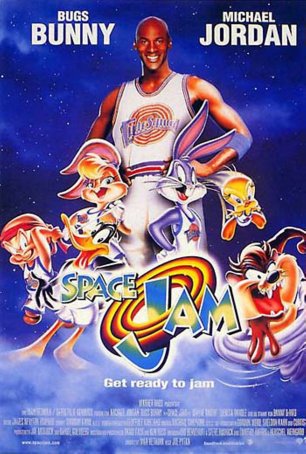 Space Jam
Joe Pytka is known best as a TV commercial director. He's the man behind the "Thank you for your support" Bartles & James ads, the "Bo knows" Nike ads, and the Ray Charles "Uh huh" Diet Pepsi ads. In fact, according to his bio, he has dir... Taxi Driver
In March 1977, the Academy of Motion Pictures Arts and Sciences committed another in their seemingly-endless series of injustices, awarding the Best Picture Oscar to John Avildsen's Rocky, thereby snubbing one of the great modern American classics...