Movies with cinematographer Shane Hurlbut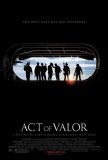 Act of Valor
Watching a movie like Act of Valor, it becomes clear how much synergy currently exists between film and video games. As the latter becomes increasingly more "cinematic" in the way action is depicted, there are times when the former adopts the style... Crazy/Beautiful
Maybe it's just wishful thinking, but I believe Hollywood has a tendency to underestimate the teenage viewing crowd. While it's certainly true that a portion of that demographic goes to theaters only for the most superficial form of entertainment,...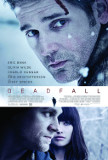 Deadfall
The most disappointing aspect of Deadfall is its conventionality. For a thriller, it's light on surprises. After a thunderbolt of an opening sequence, the storyline unfolds in a predictable manner and the ending, despite providing a sense of closur... Greatest Game Ever Played, The
When it comes to this sort of true-life sports story, Disney has cornered the market. In the past few years, the studio has released four fact-based tales of triumph, each centered on a different kind of game people play. First, there was Remembe... Into the Blue
On some level, I feel that I should have been able to enjoy Into the Blue. It has all the elements one would expect from a "so bad it's good" feature: cheesy dialogue, a script that could have been written by two chimpanzees, acting that would mak...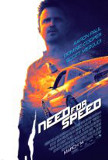 Need for Speed
Okay, no one anticipated that Need for Speed, the motion picture interpretation of the popular (and addictive) series of video games, would resemble Shakespeare. There was, however, a reasonable expectation that some of the adrenaline would transfe... Semi-Pro
When it comes to comedy, Will Ferrell is a Jeckyl & Hyde. When he's "on," he can be hilarious, but when he's off, he's like a drunk at a bar yelling loud, unfunny jokes at his equally inebriated buddies. And, while those guys might laugh at him, ... Something New
Something New is something old and very familiar. This is an opposites attract romantic comedy, with a racial twist thrown in to add a little spice. Actually, these days, with mixed race relationships becoming commonplace, it's debatable how big ...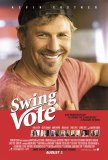 Swing Vote
In the past, it has been difficult to get the public interested in political films. This is especially true of younger viewers who are not old enough to participate in the voting process. 2008 may be different, however, with the "rock star" candi...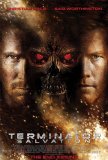 Terminator: Salvation
Note: This review contains "casting-related spoilers." Terminator: Salvation does not seem like a Terminator movie, at least when compared to what we have experienced from filmmakers James Cameron (The Terminator, Terminator 2: Judgment Day) and...