Movies with cinematographer Steven Soderbergh Traffic
During the Spring of 1990, I remember being transfixed in front of the television set for an hour each Sunday night over a period of five weeks. The occasion was the "Masterpiece Theater" presentation of the British mini-series "Traffik", a comple... Ocean's Eleven
The good news is that the 2001 version of Ocean's Eleven represents one of the rarest of Hollywood rarities: a re-make that is actually better than the original. That's not to say that this motion picture is an unqualified success - one tends to e...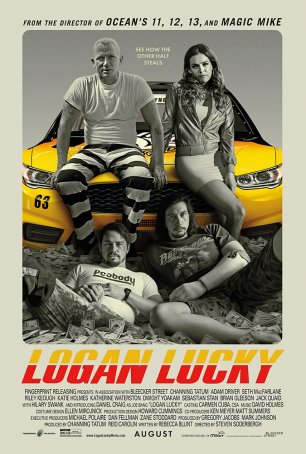 Logan Lucky
In 2013, after making Side Effects, Stephen Soderbergh announced his retirement from feature filmmaking. Over the next few years, he kept busy, primarily as the main creative force behind the TV series The Knick, which he directed, executive p...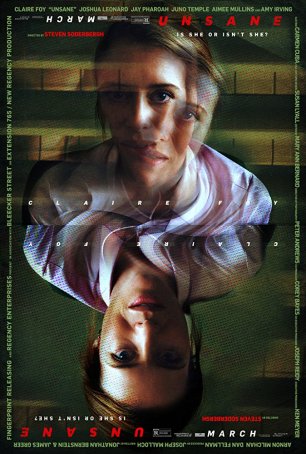 Unsane
I'm a sucker for movies that question the sanity of the main character and thereby cause the viewer to wonder about the reliability of the narrative. Such films, if made right, can offer a wild ride. Unsane, Steven Soderbergh's second post...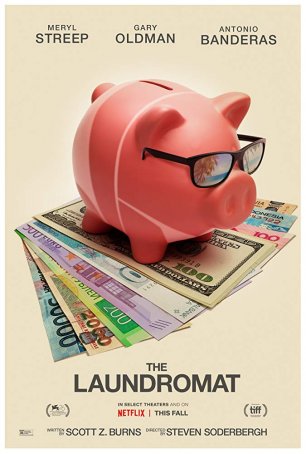 Laundromat, The
If you were paying attention to the news in 2015, the phrase "Panama Papers" will mean something. The Laundromat is Steven Soderbergh's expose about the release of those documents, which provided details of more than 200,000 offshore acc...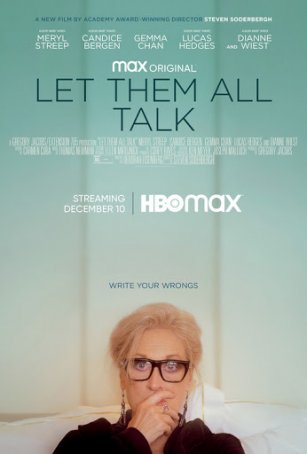 Let Them All Talk
How to describe Steven Soderbergh's Let Them All Talk? The second major movie in 25 years set almost entirely aboard an ocean liner making transatlantic crossing? An Agatha Christie mystery without the mystery? An opportunity to remember how... Ocean's Twelve
Pleasantness and affability reign supreme in Steven Soderbergh's sequel to the remake of Ocean's Eleven. This time around, even the bad guys don't seem so bad. Rumor has it that the atmosphere on the set of Ocean's Twelve was so easy-going that i... Ocean's Thirteen
I may be in the minority, but I don't consider Ocean's Twelve to be the dog that some critics have labeled it. Sure, it's a little self-indulgent, but it's a genial caper drama that allows us to spend some time in the company of the survivors of t... Solaris
Solaris may be the first big budget science fiction motion picture that belongs in an art house rather than a multiplex. The movie bears a stronger resemblance to 2001: A Space Odyssey than to Star Wars, with an emphasis on ideas over action. Tho...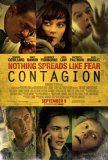 Contagion
Contagion is the best movie made to date about an epidemic/pandemic. By making the characters accessories to the story rather than the central focus, the film is able to tell the story of the evolution of the disease without being encumbered by mel...