Movies with cinematographer Terry Stacey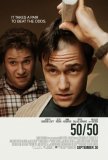 50/50
Movies about characters suffering from cancer are nothing new. Tales of dying individuals have won Oscars, built reputations, and sold millions of boxes of tissues. Finding a unique niche in this crowded field is a challenge, but director Jonatha...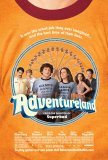 Adventureland
More than 30 years ago, the template established by Animal House for college age comedies became a recognized standard. However, although the Animal House approach is a good way to get cheap laughs, it falls apart when anything more substantive is...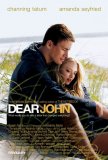 Dear John
Dear John delivers pretty much what one would expect from an adaptation of a Nicholas Sparks novel: a high-profile downer of a Harlequin romance. There's a market for this sort of movie, which lays it on thick and does everything possible to make ...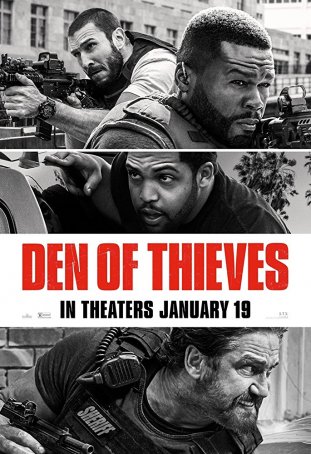 Den of Thieves
There's little doubt that director Christian Gudegast's primary intention in making Den of Thieves is to emulate Michael Mann's classic 1995 thriller, Heat. The similarities – from the overall plot to individual story beats – are too... Door in the Floor, The
As a character study that examines a pair of reprehensible individuals, The Door in the Floor does an excellent job. The problem with the film is simple: how many people want to spend nearly two hours in the company of such characters. The viewe...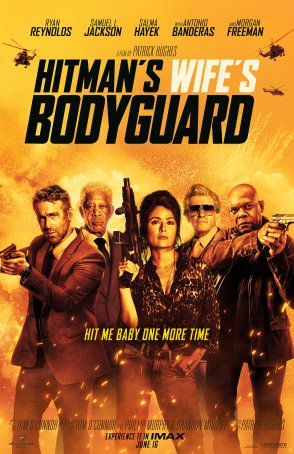 Hitman's Wife's Bodyguard
Four years ago, when I reviewed The Hitman's Bodyguard, I described it as a fun throwback to the mixed-race buddy pictures of the late 1980s and early 1990s. Due in large part to the combustible chemistry between lead actors Ryan Reynolds (w... In Her Shoes
Some movies are simply made for women, and heterosexual men have no hope of appreciating them, I suppose. Do you like shoes? False sentimentality? Something that mistakes generalizations for insight? Then In Her Shoes is the film for you. Curtis Ha... Nanny Diaries, The
Tone is the most noteworthy aspect of Shari Springer Berman and Robert Pulcini's The Nanny Diaries. In adapting the best-selling 2002 novel by Emma McLaughlin and Nicola Kraus, the husband-and-wife team behind American Splendor have tried to keep ... P.S. I Love You
If you want an insightful movie about the grieving process, check out Grace Is Gone, which explores how a suddenly single father must cope not only with the loss of his wife but must face telling his daughters that their mother is not coming home. ...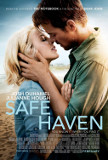 Safe Haven
It's pointless criticizing a Nicholas Sparks movie for being a Nicholas Sparks movie. Sparks, like Barbara Cartland before him, delivers exactly what his fans want: romance between two attractive people. He tugs at heartstrings, acts like an onion ...