Movies with cinematographer Thierry Arbogast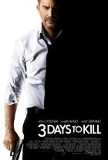 3 Days to Kill
How did 3 Days to Kill, which doesn't have the worst imaginable premise, turn out this bad? The problem starts with the screenplay, co-credited to Adi Hasak and over-the-top action aficionado Luc Besson. Still, although the more serious aspects... Angel-A
Luc Besson's Angel-A is about as offbeat of a love story as one is likely to find in a movie theater. Think of Wings of Desire crossed with It's a Wonderful Life and crafted applying a film noir style, and you'll have an idea of what the movie off...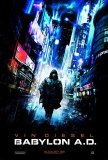 Babylon A.D.
Babylon A.D. has the look and feel of a skeleton: an unfinished outline that whooshes by so fast that it becomes incomprehensible as its storyline and characters are lost in a flurry of fast cuts and poorly choreographed action sequences. The film... Catwoman
Without pussyfooting around, I can state that Catwoman is a catastrophe. An amalgamation of bad clichés purr-loined from other, better superhero movies (not that there are many - if any - that can be considered worse), this motion picture is an e...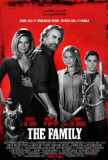 Family, The
On the surface, The Family appears to tell a familiar story: a mob enforcer turned informer is placed into the witness protection program while his former associates seek to find and terminate him. What differentiates this from its antecedents is t... Fifth Element, The
The Fifth Element uses one of the newest tricks in the science fiction motion picture handbook: perform a visual and aural assault on viewers in the vain hope that they won't notice the lack of substance, logic, and intelligence. For a few recent...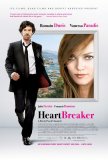 Heartbreaker
Watching Heartbreaker is like observing a bizarre cinematic experiment: what might occur if the French attempted to make an American-style romantic comedy. Whether it's a success depends on your point-of-view. The only thing to keep director Pasca...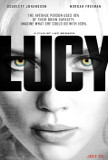 Lucy
Expectations for Lucy based on television commercials and theatrical trailers will result in a skewed and inaccurate representation of the film. This is not, as the marketing department of Universal Pictures would have one believe, a kick-ass supe... My Favorite Season (Ma Saison Preferee)
Despite having taken three years to make the trip across the Atlantic, Andre Techine's My Favorite Season is surely one of the best films of the summer, if not the year. After its release in France, My Favorite Season was unable to acquire an Amer... Professional, The (Leon)
The career aspirations of Mathilda (Natalie Portman) aren't those of the average 12-year old girl. Instead of wanting to be a doctor, fashion model, teacher, lawyer, or nuclear physicist, Mathilda has decided to follow in the footsteps of her best...