Movies with cinematographer Xavier Perez Grobet
Back-Up Plan, The
Film critics love titles that imply something about the movie in question (either in a straightforward or ironic fashion). Thus, it might seem that The Back-Up Plan offers a perfect opportunity to play with the name; after all, as it applies to a ...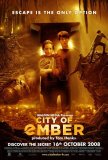 City of Ember
City of Ember has almost anything one could want from a science fiction-based family adventure film: likeable characters, an imaginative setting, and a fast pace. The third item on that list is notable. Recognizing that children often have limite...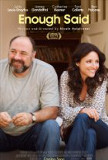 Enough Said
Enough Said is a maddeningly uneven dramatic comedy from writer/director Nicole Holofcener, whose previous efforts have shared the tone and a few of the themes with this one. The film's dramatic underpinning and the way it addresses impending empty...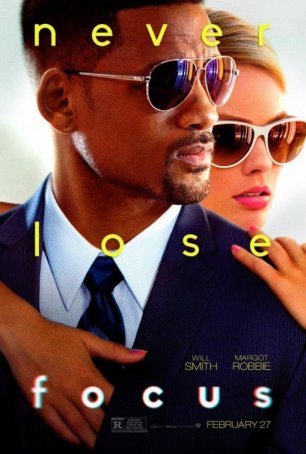 Focus
With a lighthearted caper movie, the formula is easy to understand if not execute. It's all about conning the viewer as effectively as the on-screen marks while camouflaging enough of the unavoidable plot holes to make things hold up on a second ...
I Love You Phillip Morris
I Love You Phillip Morris begins by telling us that it's based on a true story. Then, as if we might be disbelieving of that claim, it reinforces it. Truth, as they say, is stranger than fiction. (Not really, but the phrase sounds good, so we use ... Monster House
Monster House is, to the best of my knowledge, the first animated haunted house movie, and quite possibly the first family film to recall, at various times, Halloween, A Nightmare on Elm Street, and The Amityville Horror. (Parents, don't worry - th... Music and Lyrics
One would be justified in approaching Music and Lyrics with a certain amount of skepticism, considering that its writer/director, Marc Lawrence, is perhaps known for foisting two Miss Congenialitys upon the world (although to be fair, he didn't dir... Nacho Libre
When a movie tries to be intentionally campy, it follows a difficult road. Most films that attempt this fail because the artifice of the situation drains the humor from it. Genuine camp is the child of earnestness and ineptitude, and is only foun... Nine Lives
What's the point? If I wanted to spend 12 minutes watching someone pushing a cart around a grocery store, I'd go to the local A&P, not sit in a movie theater. At least then I could get the week's shopping done. Nine Lives is a failed experiment... Woodsman, The
Note: This review contains spoilers. If you wish to have a virgin movie-going experience, return to the review after having seen the film. For obvious reasons, there aren't many movies about pedophiles or pedophilia. To date, the best-known of ...