Movies in the Action/Thriller genre Speed
Place your foot on the accelerator. Press down. Watch the needle on the speedometer creep above fifty. Now you're trapped. Whatever happens, you can't drop below that level - if you do, you're dead, and everyone on the bus with you. It might n...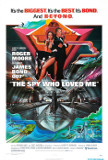 Spy Who Loved Me, The
Of Roger Moore's seven James Bond pictures, The Spy Who Loved Me stands out as the best. Stripped of the extreme silliness of The Man with the Golden Gun and packed with style, action, and wit, The Spy Who Loved Me ranks alongside the Connery...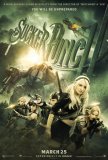 Sucker Punch
"It is a tale told by an idiot, full of sound and fury, signifying nothing." When Shakespeare penned those words for Act V Scene V of MacBeth, he might have emerged from a screening of Sucker Punch. This movie isn't bad in the way some incompetent... Swordfish
"You know what the problem with Hollywood is - they make shit." It is with that statement - not profound, but undeniably true - that Swordfish opens. And, while this movie isn't going to convince anyone that the major studios have suddenly turn...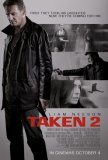 Taken 2
The original Taken, released in the United States in early 2009, was never intended to be anything more than a January throw-away. $145 million later, Fox had a different opinion of the French-made film, whose U.S. opening occurred months after it ...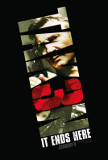 Taken 3
Taken 3 is exactly what one might anticipate from an unnecessary sequel in a mediocre franchise. Even those desperate for a Liam Neeson action fix may be disappointed. The film, directed like its immediate predecessor by Luc Besson disciple Olivier M...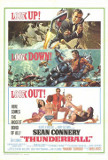 Thunderball
By the time Thunderball, the fourth in the "official" James Bond film canon, was released, the "Bond Formula" had already been perfected. It goes something like this: take the suave 007 (always impeccably dressed and ready with a witty one-l... Transporter 2
I don't have a lot to say about Transporter 2. It's a sequel that outdoes the original in terms of flair and outrageousness, but it will appeal to much the same audience. If James Bond is too tame for you, Frank Martin (Jason Stratham) is your ma... Transporter, The
The Transporter is cinematic extravaganza for everyone who disdains wimpy movie elements like "plot" and "character development". This balls-to-the-walls action/adventure makes the average James Bond film look like something by Eric Rohmer. It's... Unleashed
Unleashed is two radically different movies fused into one. On their own, each of the films might have stood a chance of working, but, brought together in concert, the radical shifts in tone create a weird dichotomy that will distract and disorien...