ReelViews for PG-13 movies Along Came Polly
Usually, the problem with romantic comedies is that, although the "romantic" part of the equation works, the "comedy" aspect falls flat. With Along Came Polly, it's the other way around. The film, written and directed by John Hamburg (Safe Men), ...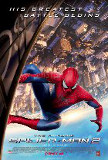 Amazing Spider-Man 2, The
It takes something lackluster like The Amazing Spider-Man 2 to remind viewers why movies like Captain America: The Winter Soldier are considered superior. In the superhero genre, it's too easy to become sloppy and fall back on clichés. The fifth S...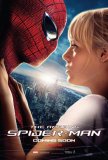 Amazing Spider-Man, The
Where to go with Spider-Man? That's the billion dollar question that has plagued Sony Pictures. One of their flagship franchises, Spider-Man is a proven money-maker that could not be allowed to lie fallow simply because the creative engine ran out ... American Dreamz
Is it possible to satirize something that, in and of itself, often crosses the line into self-parody? That's a question that American Dreamz attempts to address. The objects of Paul Weitz's lampoon are two ripe ones: American Bush and American Id...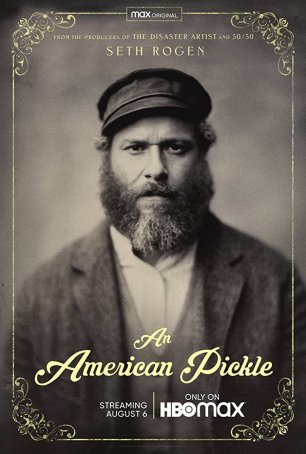 American Pickle, An
Over the years, the "Rip Van Winkle" concept (inspired by the central conceit of the Washington Irving 1819 short story) has been used by a number of films. The idea – a person hibernating for a number of years and waking up to a vastly ... American President, The
It's hard to believe that The American President was made by the same man responsible for the no-holds-barred satire of This Is Spinal Tap. Is there any element of American culture more ripe for the humorist's razor-sharp wit than presidential pol...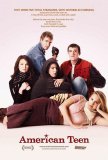 American Teen
American Teen, which has captured audience awards and drawn standing ovations at film festivals from coast-to-coast, is the latest example of a growing genre called "DINO" (Documentaries In Name Only). Combining candid footage with staged events,...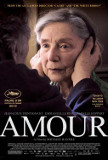 Amour
Films can be tremendous vehicles for escapism - paths to freeing oneself from worldly concerns and considerations. They can also be a means of getting in touch with essential elements of humanity such as love, sacrifice, and mortality. Those three ... Anchorman
There was a time, long before cable and VCRs, when live local news was one of the biggest commodities television stations had to sell. During this era, news anchors were judged far less by their journalistic skills than by their ability to convey ...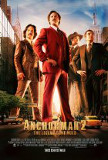 Anchorman 2: The Legend Continues
Anchorman 2: The Legend Continues could easily be called Anchorman 2: More of the Same. However, when it comes to comedy sequels, is there a reason to expect anything different? More importantly, is there a reason to want anything different? People...