Movies with music written by Alex Wurman Anchorman
There was a time, long before cable and VCRs, when live local news was one of the biggest commodities television stations had to sell. During this era, news anchors were judged far less by their journalistic skills than by their ability to convey ... Criminal
Criminal is an English-language remake of the little-known (at least in these parts) Nine Queens, a 2000 film from Fabian Bielinsky. First-time director Gregory Jacobs and his co-writer, "Sam Lowry" (actually a pseudonym for Steven Soderbergh), ha...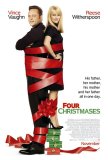 Four Christmases
This is what happens when a successful indie documentary filmmaker gets sucked in by the Hollywood system. As one can guess from the number of writers involved in this project, Four Christmases is wildly uneven, veering from screwball comedy to wo... Lot Like Love, A
Here's a pleasant little romantic comedy that doesn't try too hard and has the virtue of doing a few things differently. Not that it breaks new ground, but there is a little more substance to the story than boy-meets-girl/boy-loses-girl/boy-gets-gi... March of the Penguins
March of the Penguins does what all good National Geographic documentaries do: it informs and entertains while providing interesting wildlife footage. Unfortunately, it's not cinematic. The issue isn't whether the film is worth seeing, but whethe...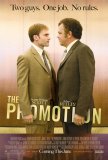 Promotion, The
The Promotion is a nice little comedy about what it takes to climb the corporate ladder and the toll such actions take on the psyche of a decent individual. Despite the presence of Seann William Scott, who will forever be known as Stifler from the... Run Fatboy Run
Based on the evidence at hand, one has to assume the missing ingredient is Edgar Wright. Wright, the co-writer and director of Shaun of the Dead and Hot Fuzz, is nowhere to be found in the credits list of Run Fatboy Run. Instead, on this occasion...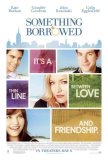 Something Borrowed
There are moments - few and far between, admittedly - when Something Borrowed briefly shines. Alas, those isolated instances aside, the movie is largely a waste of time. A tortured romantic comedy constructed on an uncertain foundation of artifice...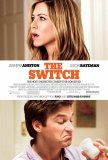 Switch, The
The Switch made me want to gnash my teeth in frustration. Nested within the restrictive confines of a middling romantic comedy is a secondary plot of some immediacy and power. It results in several moving scenes and allows Jason Bateman's acting ... Talladega Nights
Talladega Nights (subtitled, The Ballad of Ricky Bobby) is, in many ways, just like every other Will Ferrell comedy: take some satire, add some hit-and-miss jokes, throw in a lightweight storyline, and let the lead actor be the catalyst that crysta...