Movies with music written by Anne Dudley American History X
Racism. It's almost impossible to turn on a news program, read a paper or magazine article, or engage in a political discussion without that word coming up at one time or another. White Rage has many forms - from the hoods of the KKK to the shave...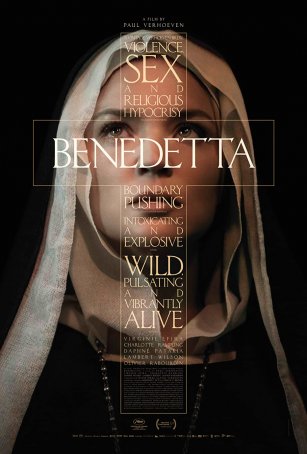 Benedetta
Deep within the cloistered confines of a convent, a young nun becomes embroiled in an intensely erotic lesbian affair while using her wiles to advance and maintain her position. While this might easily be the synopsis of a porn movie, octogenarian... Black Book
In the 1980s and 1990s, Paul Verhoeven made a name for himself in Hollywood, directing such high-profile films as Robocop, Basic Instinct, and Starship Troopers. Before arriving in America, however, Verhoeven had a flourishing career in the Netherl... Crying Game, The
The Crying Game, the creation of Irish director/writer Neil Jordan, loosely fits into the category of a "thriller", although to saddle it with such a label is perhaps to do it a great injustice, since this immediately causes images of the Die Hard ...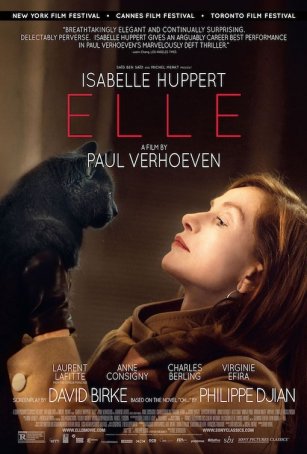 Elle
When Paul Verhoeven took Hollywood by storm during the mid-1980s, he had been a successful director overseas for two decades. During his U.S. tenure, he produced a string of iconic films that remain in the consciousness today, including Robocop, Basi...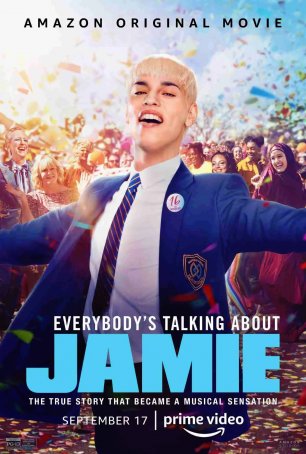 Everybody's Talking about Jamie
Whether as a result of coincidence or intent, the COVID pandemic has issued in a new era of motion picture musicals. Not since mid-20th century, when Musicals were perennially the biggest earners, has the genre been this popular. Everybody's... Full Monty, The
The Full Monty is the third recent dramatic comedy to emerge from the United Kingdom to illustrate the effects of unemployment on the individual and the family. Like Brassed Off! and The Van, The Full Monty combines humor with light drama to e...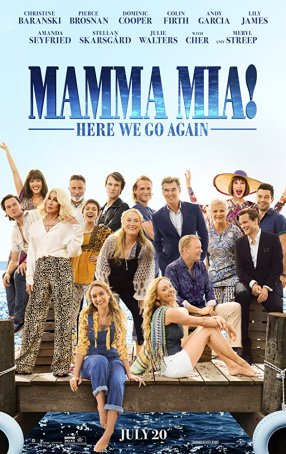 Mamma Mia: Here We Go Again
Even recognizing that it's among the most unnecessary sequels ever made and that it exists purely because of how much money the original Mamma Mia made ($144M domestic, $610M worldwide), it's difficult to hate Mamma Mia: Here We Go Again. I... Pushing Tin
Pushing Tin, from acclaimed British director Mike Newell (Four Weddings and a Funeral, Enchanted April), is the latest example of a movie that wastes a strong cast on a lame script. The film, billed as a dramatic comedy about the lives of air traf... Say Anything
Say Anything is one of the best in a long line of teen romance movies, if not the best. Unlike many of its fellow genre entries, it is not filled with crude sex jokes, nudity, a lobotomized population, and poorly-defined subplots. And, while ...