Movies with music written by Clint Mansell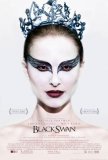 Black Swan
Darren Aronofsky, who used the cheesiness of professional wrestling as the backdrop for a powerful, tragic character study, has moved behind the scenes of another kind of performance. One doesn't often think of ballet, with its graceful moves and u... Definitely, Maybe
In spite of an awkward title and an uninspired choice for the leading man, Definitely, Maybe nevertheless manages to charm with its bittersweet story of love and loss that ends on an upbeat and romantic note. The movie starts out as one thing but,... Doom
(Insert appropriate remarks about how Doom is the perfect name for this motion picture.) Although I am not averse to wasting a few hours playing computer games, I have never tried my hand at Doom. Judging by sales figures and testimonials, play...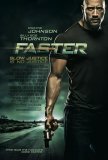 Faster
With a title like Faster, it has to be a balls-to-the-walls action flick, right? Although that's how George Tillman Jr.'s feature is being marketed, that's not what it is. Faster is a revenge thriller that's more interested in delving into the da... Fountain, The
The Fountain is Darren Aronofsky trying to be Stanley Kubrick. However, while Aronofsky is able to match Kubrick frame-by-frame for ending ambiguity, that's one of the few areas in which The Fountain keeps pace with 2001. Technically, this is an im...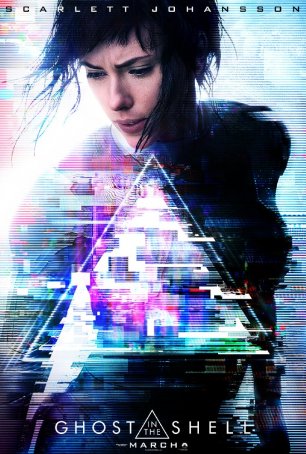 Ghost in the Shell
As a noisy, CGI-saturated spectacle, there's no arguing that Ghost in the Shell gets the job done. Every cent spent on the movie appears to have made it into the final cut – an indication that the actors probably did most of their work in ...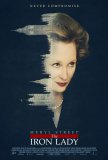 Iron Lady, The
If one was to judge the career of Margaret Thatcher, the U.K.'s Prime Minister from 1979 through 1990, based solely on this bio-pic, one might conclude that her tenure was unworthy of a cinematic account. Phyllida Lloyd's The Iron Lady presents Tha...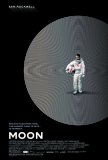 Moon
Moon illustrates a truism forgotten by Hollywood: the best science fiction films are about something. This film does not feature explosions. It does not contain endless, mind-numbing chase sequences. Instead, it's a simple idea-rich storyline th...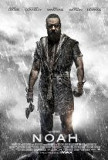 Noah
It has been a number of years since I have read the story of Noah in "Genesis" but I'm reasonably certain there are some discrepancies between the canonical account and the one related by director Darren Aronofsky in his new movie, Noah. For exampl... Pi
Pi, the letter, is a character in the Greek alphabet roughly equivalent to the English "p." Pi, the mathematical notation, is commonly used to represent the ratio of the circumference of a circle to its diameter. Pi, the movie, is Darren Aronofsky'...