Movies with music written by John Murphy 28 Days Later
The end of the world has always simultaneously fascinated and repulsed human beings. No less an authority than the Bible devotes entire books to the last days. And, since almost the beginning of science fiction, the apocalypse has been a popular ... 28 Weeks Later
Another week, another disappointing summer sequel. So it goes… In actuality, the screenplay for 28 Weeks Later isn't all that bad. Sure, it's repetitious and much of it has been regurgitated from 2003's 28 Days Later, but it contains some in... Basic Instinct 2
Who would have imagined that the most appropriate word to describe Basic Instinct 2 would be "boring?" This plodding, pretentious follow-up to 1992's hit replaces Paul Verhoeven's lurid, over-the-top style with the leaden rhythms of Michael Caton-...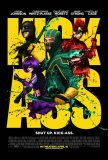 Kick-Ass
We have entered the world of post-modern superheroes, where the concept of someone with special powers doing battle against the forces of evil seems quaint, almost boring. Batman is The Dark Knight. Superman is on hiatus because the most interest...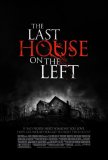 Last House on the Left, The
In a graphic example of how creatively bankrupt Hollywood has become, it's no longer good enough merely to remake older films - now the studios have begun to remake remakes. 1972's The Last House on the Left, the first feature effort of Wes Craven... Lock, Stock and Two Smoking Barrels
The tale of Lock, Stock, and Two Smoking Barrels is the most improbable of success stories. After having difficulty securing a financial backer, Guy Ritchie's debut feature became one of the biggest home-grown successes in the U.K. last year. Now... Man, The
Hollywood has a long albeit checkered history of mismatched buddy cop films. I don't know when the trend started, but it was elevated in popularity by the partnership of Eddie Murphy and Nick Nolte in 48 Hours. 23 years later, director Les Mayfie... Millions
If David Lynch and David Mamet can do it, why not Danny Boyle? I'm talking about hard-R directors suddenly producing a film that is suitable for family viewing. Lynch and Mamet both went G several years ago (Lynch with The Straight Story and Mamet wi... Perfect Score, The
For high school kids with college aspirations, the SATs have always been the enemy. Most juniors and seniors try to improve their scores by studying or taking classes focused on SAT preparation. But not the sextet of characters inhabiting Brian R... Snatch
As his career develops, it may turn out that British maverick filmmaker Guy Ritchie has only the taste and talent to make one kind of film - but, if every salvo he fires is as snappy, funny, and energized as his initial two movies (Lock, Stock and ...