Movies starring Aaron Eckhart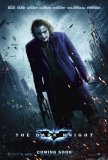 Dark Knight, The
Consequences. In real life, these ramifications emanate from every action like ripples from a stone thrown into a pond. Often in movies, especially those that feature characters who don't play by the rules, such penalties are suspended. However,... In the Company of Men
In the Company of Men is one of those rarest of rare breeds -- a movie that doesn't just ignore Hollywood conventions, but openly flouts them. The film, which premiered to great critical acclaim at 1997's Sundance Film Festival, initially had trou... Erin Brockovich
The cinematic landscape of early 2000 is littered with the carcasses of disappointing dinosaurs presented by respected, or at least recognizable, filmmakers: John Frankenheimer and ...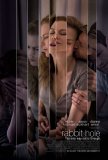 Rabbit Hole
Numerous movies about grief miss the mark by a wide margin, sliding down a slippery slope of schlocky melodrama with overacting performers failing to convince us that their tears are real. Every once in a while, however, a film gets it right. In ... No Reservations
No Reservations is an adequate adaptation of Sandra Nettelbeck's 2001 German feature, Mostly Martha. While not as emotionally resonant as its inspiration and tending a little more toward melodrama, No Reservations is nevertheless a uplifting tale ...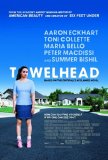 Towelhead
Towelhead is a victim of the economics of movie-making. Despite being a critical success at the 2007 Toronto Film Festival (where is played under the name of Nothing Is Private), Towelhead has languished on shelves for a full year. With Warner Br... Your Friends and Neighbors
For his second feature, director Neil LaBute ventures across a domestic landscape that is no less dark than the world of corporate backstabbing he visited with In the Company of Men. Those looking for something lightweight or feel-good need not bo...
Olympus Has Fallen
There's irony to be found in the recognition that the best Die Hard to be released in 2013 isn't the franchise's official entry, A Good Day to Die Hard, but the White House-based copycat, Olympus Has Fallen. And, while Gerard Butler is no Bruce Wil...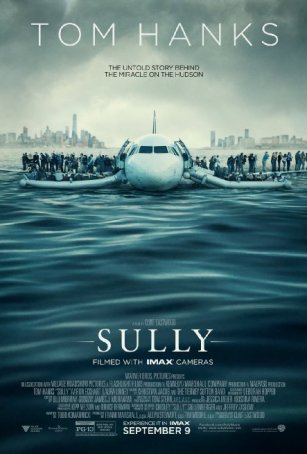 Sully
Most of those who elect to see Sully, Clint Eastwood's re-enactment of the 2009 ditching of a commercial airliner in the Hudson River, will remember the incident involving U.S. Airways Flight 1549 from news reports. For several days following t... Thank You for Smoking
Thank You for Smoking is the feature debut of Jason (son of Ivan) Reitman, who has assembled an impressive cast. In addition to Aaron Eckhart, who has the lead, the credit list includes the following names: Katie Holmes, Cameron Bright, Sam Elliot,...