Movies starring Geoffrey Rush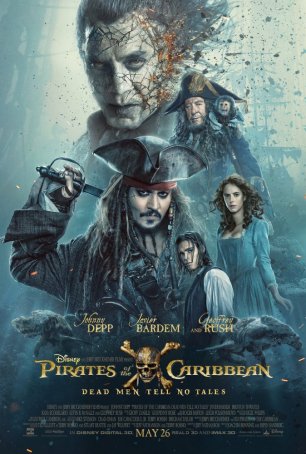 Pirates of the Caribbean: Dead Men Tell No Tales
Dead Men Tell No Tales is the fifth entry into a veteran franchise that may finally have run out of both ideas and box office clout. Concerning the latter, this movie isn't expected to do the same kind of business as any of the previous Pira...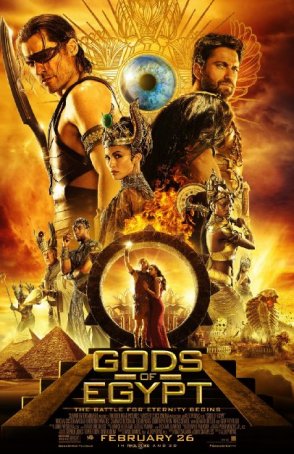 Gods of Egypt
The concept of a movie being "so bad it's entertaining" is often employed as a way of disparaging a film that doesn't work in the way the director planned. It's a valid description but the word to focus on is entertainin...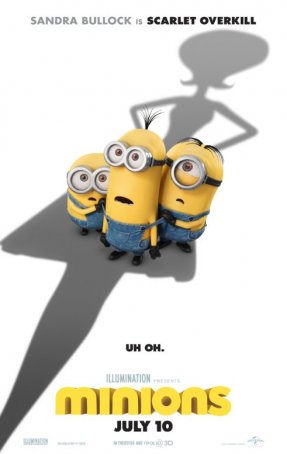 Minions
The Despicable Me duology, one of the best non-Pixar animated series to reach the silver screen in recent years, was successful with kids and adults for different reasons. Older viewers appreciated its tongue-in-cheek wit and satirical aspects. Child...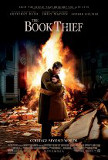 Book Thief, The
I don't know whether Markus Zusak's young adult bestelling novel The Book Thief should be considered "unfilmable" but the adaptation, written by Michael Petroni and directed by Brian Percival, makes a compelling case that it shouldn't have been fil...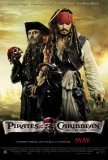 Pirates of the Caribbean: On Stranger Tides
Seen in IMAX 3-D. The fourth Pirates of the Caribbean movie represents a perfect encapsulation of what the summer sequel tent-pole has become: a half-baked casserole of recycled elements from past installments of the franchise tossed together wi...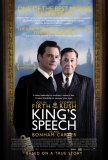 King's Speech, The
The King's Speech delivers solid drama with a rousing climax - a fully satisfying and uplifting period piece that achieves its dramatic potential without sacrificing historical accuracy. Unless you count Hitler, who is seen from afar, the narrative... Elizabeth
The reign of Queen Elizabeth I of England began in 1558, when, at the age of 25, she succeeded her half-sister, Mary. Over the course of the next 45 years, Elizabeth established herself as one of the most popular and successful monarchs ever to ru... Elizabeth: The Golden Age
Historical epics are often met with mixed reactions from the masses. For every singular triumph like 300, there are many more disappointments. So it should be no surprise that producers, eager to fill cold seats with warm bodies, have returned to... Pirates of the Caribbean: The Curse of the Black Pearl
For those taking a global view of Pirates of the Caribbean: The Curse of the Black Pearl, it's very easy to be cynical. This is, after all, cross-promotion at its most blatant. What could be more marketable that one of Disney's most popular theme... Pirates of the Caribbean: At World's End
When it comes to the final hour, Pirates of the Caribbean: At World's End, delivers the goods. The last 60 minutes offer adventure as rousing as anything provided in either of the previous installments, Pirates of the Caribbean: Curse of the Black...