Movies starring Peter Stormare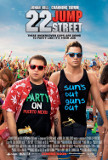 22 Jump Street
There are times when 22 Jump Street is borderline brilliant. Unfortunately, those instances are outnumbered by segments that don't work for one reason or another. On balance, the film has just enough to earn it a recommendation but, with a little t... Armageddon
Deep Impact has been buried. Godzilla's size didn't matter as much as TriStar hoped it would. Six Days, Seven Nights took about that long to come and go. Now it's time for Bruce Willis to kick asteroid. Recalling the amazing box-office assa... Bad Boys II
The only thing as bad as bad comedy is bad action. Bad Boys II has plenty of both. In fact, those two things are all it has, unless you count the small helping of bad drama. When it comes to this movie, the word "bad" initially seems highly appr... Big Lebowski, The
In a word, The Big Lebowski is a mess. But what a glorious, wonderfully-entertaining mess it is. This film, the Coen Brothers' follow-up to the critically-lauded Fargo, isn't likely to generate the same degree of universal praise. In fact, those... Constantine
Rarely has the question "What the hell?" been more appropriate. An uneven amalgamation of the brilliant and the preposterous, Constantine left me by turns intrigued, confused, and wary. The recipe calls for some ingredients that are compelling, o... Fargo
Fargo takes the usual "caper gone wrong" storyline and applies a new twist. Based on a supposed series of "true events" from 1987 (a tongue-in-cheek claim made by a screen caption), the film examines what can happen when the police and criminals a...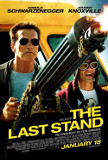 Last Stand, The
Old action heroes don't die or fade away; they just keep going. Once upon a time, being an action star had an expiration date. Now, as long as there's some acknowledgment of the aging process - a line here, a joke there - it's viewed as more of ... Lost World, The: Jurassic Park 2
When Jurassic Park was released in 1993, it set a new standard for state-of-the-art visual and audio effects. It was suddenly possible to see humans and dinosaurs interacting in a way that had never before been possible, and to feel the entire theat... Premonition
Time travel movies meddle with paradoxes and causality - these things lie at the core of their essential fascination. The difference between a good time travel movie and a bad one often rests with one simple quality: Having established a set of "...