Movies starring Sigourney Weaver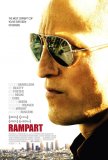 Rampart
It is fair to argue that, at least in the case of Rampart, Woody Harrelson is better than the material in which he appears. A cop story loosely based on real-life events, Rampart is cursed with a meandering script that mines overworked tunnels and ...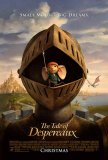 Tale of Despereaux, The
As animated films go, The Tale of Despereaux represents adequate family entertainment. The quality is nowhere near the level we have come to expect from Pixar but, since there are no Pixar films in theaters this time of year, The Tale of Despereau... Vantage Point
At first glance, Vantage Point looks like it might be inspired by Rashomon - different points-of-view of an incident leading to some greater revelation about the nature of truth. However, while the decision to reveal the story like a puzzle throug...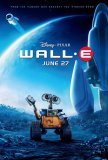 WALL-E
Put simply, WALL-E is about as charming as movies get. In an animated marketplace where everything is starting to look and feel the same, WALL-E stands out because it exhibits a unique identity without losing its appeal to viewers of all ages. It...