Movies with cinematographer Darius Khondji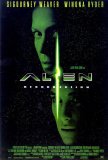 Alien Resurrection
If nothing else, Alien Resurrection emphasizes something that became apparent five years ago with Alien 3 -- the series hasn't only run out of steam, it's getting thin on new ideas. No one seems willing to take any chances with the franchise, ...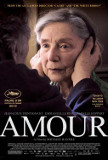 Amour
Films can be tremendous vehicles for escapism - paths to freeing oneself from worldly concerns and considerations. They can also be a means of getting in touch with essential elements of humanity such as love, sacrifice, and mortality. Those three ...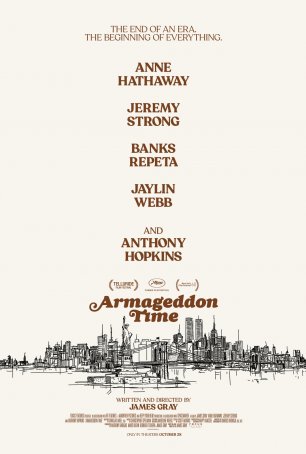 Armageddon Time
Everyone has their own coming-of-age story. For most, it has meaning for only one person; it's rare that a coming-of-age experience translates into a universal story. Kenneth Branagh's Belfast is an example of one that does. James Gray's Arm... Beach, The
Let me start with a disclosure: I have not read the Alex Garland novel upon which The Beach is based, so I'm not in a position to discuss firsthand whether or not it butchers its source text (according to some reports, it does). The film represen...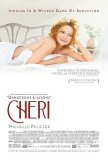 Cheri
Watching Cheri, I felt like someone had turned back the clock by about 15 years. The early-to-mid-1990s were a fertile time for literate, lavish adaptations of period piece literature, with frequent destinations being Europe between the early-1800... City of Lost Children, The
In 1991, the creative team of Jean-Pierre Jeunet and Marc Caro introduced movie-goers to their nightmarish view of a post-apocalyptic world where troglodytes inhabited the underground and a butcher relied on apartment tenants to keep his meat cabin... Evita
As bold and dazzling a spectacle as Evita is, it's missing a soul. This brash, glitzy, energetic entertainment has the power to hold an audience enraptured, but, at the same time, there's a sense that what we're experiencing is just candy for ... Funny Games
Note: It is difficult to present a meaningful discussion of Funny Games without giving away major plot points. As a result, there are two reviews. This is the non-spoiler review, which limits spoilers to a bare minimum. For a more full discussio... Funny Games (spoilers)
Note: You have reached the spoiler review for Funny Games. Click here for the non-spoiler review. We've seen the set-up before: a nice middle-class family held captive by a pair of psychopaths. This time, however, things aren't going to turn o... Interpreter, The
The Interpreter is a cut above the average politically-based thriller. Although the events depicted in the film are fictional (as is the country in which some of the action transpires), they bear a more-than-passing resemblance to incidents that h...