Movies with cinematographer Oliver Stapleton Buffalo Soldiers
During the summer of 2003, Miramax Films is courting controversy. First, with the release of The Magdalene Sisters, the distributor was accused of being anti-Catholic. Now, with the release of Buffalo Soldiers, the charge is one of being unpatrio... Casanova
What happens when movie producers cross Three's Company with Masterpiece Theater? The result would be similar to what Touchstone Pictures has provided with Casanova, a farcical romantic comedy period piece. It's worth noting that producing a farc... Cider House Rules, The
Note to readers: this review contains spoilers. While I do not believe the revelation of certain plot points will in any way compromise the viewing experience, those who wish to see The Cider House Rules without having previous knowledge of certain... Designated Mourner, The
If you were bored by My Dinner with Andre, The Designated Mourner isn't for you. If Spalding Gray's monologues put you to sleep, prepare to snooze through The Designated Mourner. And if you think Twister is perfectly paced, give The Designated Mo...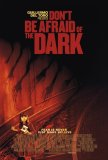 Don't Be Afraid of the Dark
Don't Be Afraid of the Dark, a re-make of the 1973 made-for-TV movie of the same name, is a haunted house movie whose success lies in the careful manner freshman director Troy Nixey steeps everything in a surfeit of atmosphere. It overflows. It suf...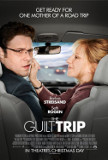 Guilt Trip
Anne Fletcher's Guilt Trip is essentially a mismatched buddy road comedy. That's a genre as old as the cinema and it can't be said that Guilt Trip does anything sufficiently interesting to warrant notice (unless you count Barbra Streisand dropping ... Hoax, The
In the tradition of Shattered Glass and Catch Me if You Can, The Hoax presents the anatomy of an audacious con artist and illustrates how the sin eventually catches up with the sinner. Due to an uneven tone, various unresolved plot threads, and a ...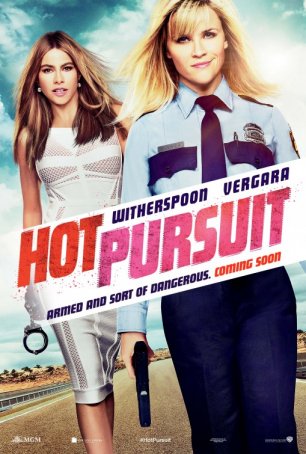 Hot Pursuit
It's surprising that Warner Brothers has elected to release such a bad movie in the midst of the hottest box office season - flotsam of this nature is normally unceremoniously dumped in February or September. There's hardly an area in which H...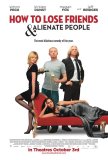 How to Lose Friends and Alienate People
How to Lose Friends and Alienate People is an uneasy marriage of satire and romantic comedy. The film's inability to decide whether it wants to be sweet and life-affirming or vicious and nasty creates not only a disconnect on the story level but r... Kansas City
Kansas City is Robert Altman's disappointing followup to the equally disappointing Ready to Wear, which underwhelmed critics and audiences alike following its Christmas 1994 release. While Kansas City is a modest step forward for one of America's ...