Movies with cinematographer Theo Van De Sande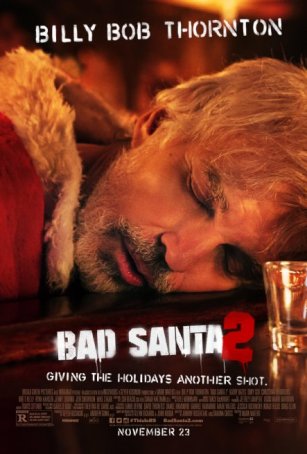 Bad Santa 2
2003's Bad Santa was a milestone in feel-bad black comedy. Directed by Terry Zwigoff, written by Glenn Ficarra & John Requa, and co-executive produced by the Coen Brothers, it was a holiday movie unlike any previous holiday movie. Although ...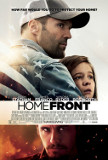 Homefront
There's something almost refreshing about a movie that delivers exactly what's expected of it. With a script developed by Sylvester Stallone and a cast led by Jason Statham, it wouldn't be hard to put together a checklist of obligatory scenes/momen...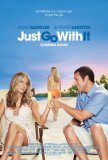 Just Go with It
The experience of sitting through Just Go with It, Adam Sandler's umpteenth comedy directed by good buddy Dennis Dugan, is akin to watching a bad sit-com that never ends. With some TV shows, commercial breaks provide welcome relief from the monoton...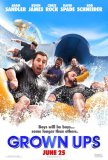 Grown Ups
Sometimes even a high profile movie can surprise you. Take Grown Ups, for example. Based on the advance promotional material, this didn't look like the kind of production likely to end Adam Sandler's streak of unremarkable star vehicles (Funny Pe... Volcano
Volcano is one of those films (like last year's Twister and Independence Day) for which it doesn't matter what I (or any other critic) have to say. Disaster movie junkies will go to get their fix; those who can't tell the difference between Th... Blade
Vampires. Few creatures of legend speak to human terror on a more fundamental level. Ever since the silent days of movies, when F.W. Murnau chilled audiences with Nosferatu, a creepy, atmospheric adaptation of Bram Stoker's Dracula, film-goers ha... Exit to Eden
Break out the whips and chains! We're going on a trip to an island called Eden, where the dominatrix Mistress Lisa holds court and just about anything (supposedly) goes. And, judging from the actual journey, if author Anne Rice has any complaints... Cruel Intentions
Three things made Dangerous Liaisons, the 1988 Stephen Frears/Christopher Hampton collaboration, one of the best films of the decade: tremendous dialogue, an intriguing and Machiavellian plot, and top-notch performances (excepting Keanu Reeves). ...