Movies in the Adventure genre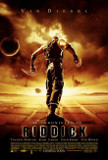 Chronicles of Riddick, The
With a title like The Chronicles of Riddick, one can assume that David Twohy's movie comes with lofty aspirations. Indeed, there are hints of a complex, involving story here. Unfortunately, too many of the nuances are drowned out by incessant, re...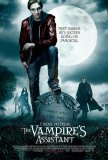 Cirque du Freak: The Vampire's Assistant
Is it too much to ask that a narrative film have a beginning, a middle, and an end? Apparently in the case of Cirque du Freak: The Vampire's Assistant, a loose adaptation of Darren Shan's Vampire Blood trilogy, the answer is "yes." Developed with...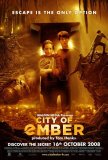 City of Ember
City of Ember has almost anything one could want from a science fiction-based family adventure film: likeable characters, an imaginative setting, and a fast pace. The third item on that list is notable. Recognizing that children often have limite...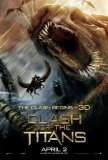 Clash of the Titans
On the surface, Clash of the Titans would seem to be mixed using a sure-fire recipe for success, so where did things go wrong? How did a film that should have captured the imagination of the young Star Wars generation end up failing? Some of it h... Cliffhanger
Gabe Walker (Sylvester Stallone) is a member of a mountain climbing rescue team. When one of his operations goes wrong and the girlfriend of his best friend, Hal Tucker (Michael Rooker), is killed, Gabe blames himself and leaves. Eight months lat...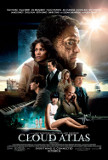 Cloud Atlas
Based on a perusal of reviews for Cloud Atlas, one might be convinced that the sprawling, ambitious, epic adaptation of David Mitchell's 2004 novel is either a masterpiece or an unmitigated disaster. The reality is somewhere in between. It's hard t... Cloverfield
Cloverfield is to the monster movie as The Blair Witch Project was to the ghost story. This movie is going to divide audiences. There are those who will be unable to endure nearly 90 minutes of constantly moving hand-held camerawork. Some will e... Conan the Barbarian
Know, O Prince, that between the years when the oceans drank Atlantis and the gleaming cities, and the years of the rise of the sons of Aryas, there was an age undreamed of... Hither came Conan the Cimmerian, black-haired, sullen eyed, sword in han... Congo
Since the release of Jurassic Park, Michael Crichton has become a Hollywood staple. Rights to each new novel are quickly optioned, and the resulting film is on the market as soon as ILM can get the special effects done. Congo is the fourth adapta... Crocodile Dundee
The success of Paul Hogan's Crocodile Dundee in America is about as unlikely as the success of the title character on the streets of New York City. Nevertheless, in part because of Hogan's winning smile and in part because of his unpretentious sty...