Movies in the Comedy genre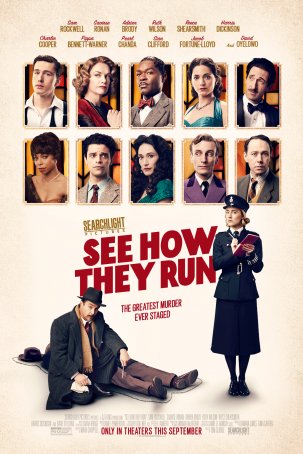 See How They Run
While watching Tom George's See How They Run, two references came to mind (in addition to the obvious Agatha Christie ones): the oeuvre of Wes Anderson and Rian Johnson's Knives Out. Although See How They Run isn't as head-scratchingly quirk...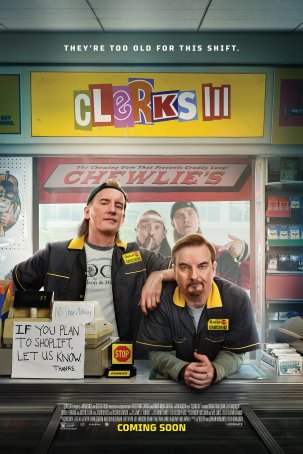 Clerks III
The original Clerks was a trailblazing mid-1990s indie comedy whose love of profanity and pop culture references made it an unlikely art house success story while jump-starting the career of writer/director Kevin Smith. Although Clerks remains amu...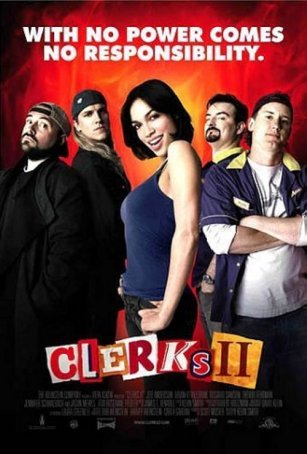 Clerks II (Re-Review)
The passage of time has not been kind to the filmography of Kevin Smith. Most of his movies have a "stuck in amber" quality that makes them most interesting as a reflection of the era in which they were made. His two best efforts, Clerks ...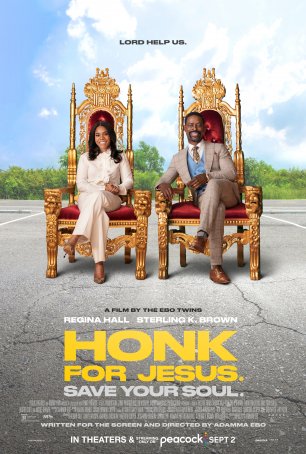 Honk for Jesus. Save Your Soul
Televangelism and those who practice the dubious form of money-driven religiosity represent low-hanging fruit when it comes to satire. A lot of the material – Jimmy Swaggert crying crocodile tears, the eyes of Tammy Faye, etc. – comes across a...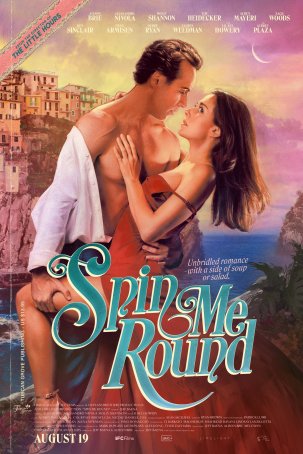 Spin Me Round
After watching Spin Me Round, I'm not sure I'll ever consider the "fine dining" of Olive Garden in quite the same way. A satirical twist on the normally saccharine rom-com genre, Jeff Baena's feature (which he co-wrote with star Alison B...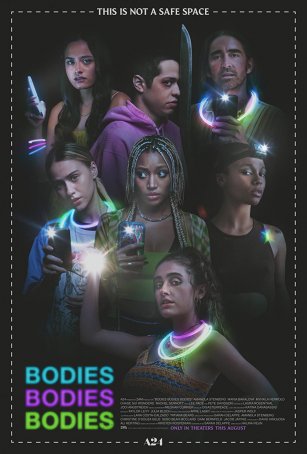 Bodies Bodies Bodies
It's Agatha Christie crossed with Euphoria. As unlikely a combination as that might seem to be, Bodies Bodies Bodies mostly works as both a slasher murder mystery and a drug/alcohol-fueled Gen Z soap opera. Ultimately, the movie is more interest...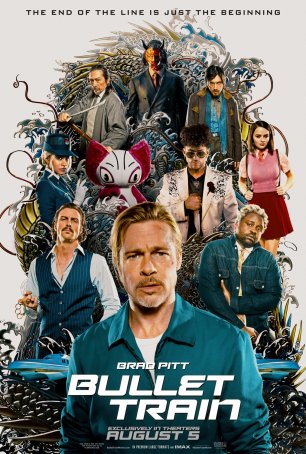 Bullet Train
There's a time and a place for mayhem, and that's essentially what Bullet Train is: two hours of fights, carnage, and witty repartee. Oh, it's too long, to be sure – probably at least by 20 minutes. And its puzzle-like structure is too com...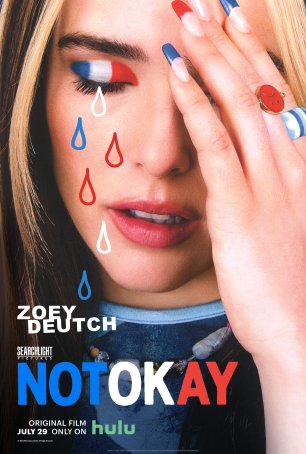 Not Okay
Not Okay can be a lot of different things to a lot of different people. It touches on a wide variety of hot-button issues. A few are addressed with subtlety and others with sledgehammer forcefulness. Some, as one might reasonably expect, are incis...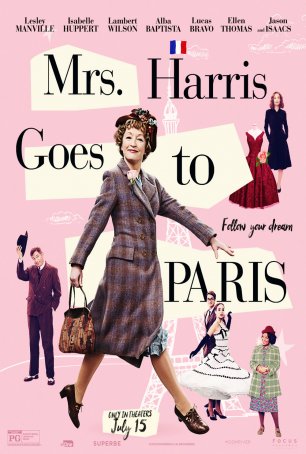 Mrs. Harris Goes to Paris
Mrs. Harris Goes to Paris matches the tone and aesthetic of one of those feel-good, highbrow art house films that were popular during the 1990s and 2000s. (It's not quite on the same level as Enchanted April but is better than The Best Exotic Mar...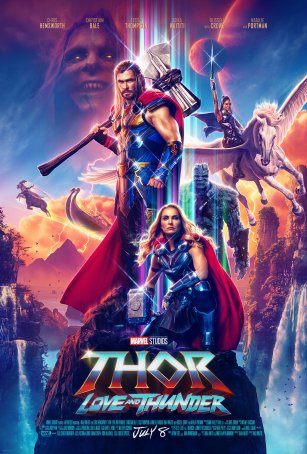 Thor: Love and Thunder
Boiled down to its essence, Thor: Love and Thunder is just another comic book movie – a celebration of the tropes that have made each new MCU entry an opportunity for Disney to fatten its coffers. Nevertheless, "it" director Taika Waitit...