Movies in the Comedy genre Bed of Roses
While Bed of Roses lacks the freshness of When Harry Met Sally and the smart sensuality of Before Sunrise, it nevertheless possesses enough intelligence and energy to lift it into the upper echelon of "traditional" modern romances. And, with so ma...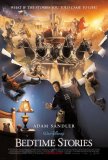 Bedtime Stories
For Adam Sandler, who has lived most of his on-screen life in the realm of PG-13, Bedtime Stories represents a new direction: family friendliness. With his characteristic sarcasm dialed down and his profanity and sexual humor nearly absent, Sandle...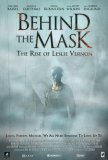 Behind the Mask
Behind the Mask: The Rise of Leslie Vernon may be the best horror spoof no one has ever seen. Or at least, that was the case when Starz/Anchor Bay dumped the film into a small number of theaters during mid-March 2007 with little publicity and no ad... Being John Malkovich
These days, critics (and non-critics, for that matter) are fond of complaining about how multiplexes are populated by cookie-cutter motion pictures that follow safe, formula-derived patterns designed to please audiences who want a different version...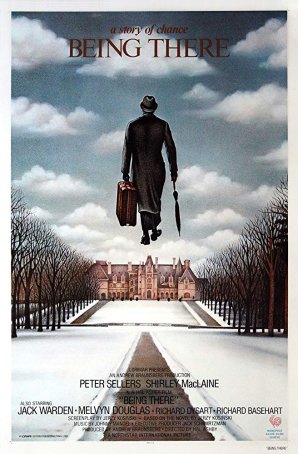 Being There
Being There, Hal Ashby's 1979 adaptation of Jerzy Kosinski's novel, is a delightfully dark comedy that, despite a cynical bent, offers viewers a good time. At the heart of Being There's popularity is a recognition that even the most simp...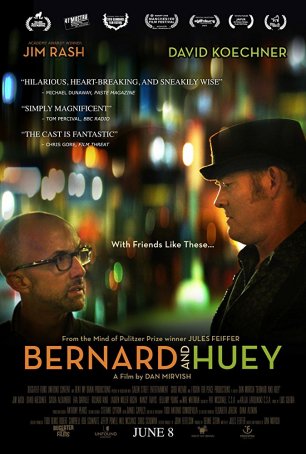 Bernard and Huey
Perhaps the best way to describe Bernard and Huey is a coming-of-age story in absentia. When we meet the title characters, Bernard (Jim Rash) and Huey (David Koechner), they're middle-aged men in New York City. Via flashback, we uncover the p...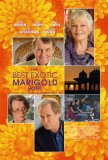 Best Exotic Marigold Hotel, The
The Best Exotic Marigold Hotel is one of those pleasant, inoffensive British movies that offers a passably entertaining two hours without providing material that could be construed as edgy or stimulating. The problem may be that it's a little too p...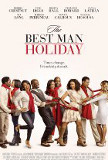 Best Man Holiday, The
In the normal course of things, a sequel would be unlikely for a 14-year old film whose box office performance, while profitable, wasn't exceptional. (The Best Man, made for about $9 million, grossed north of 3.5 times that during its theatrical ru... Best Man, The
The Best Man is not what it initially seems to be. Despite starting out with all the earmarks of a fairly ordinary romantic comedy, the project develops into a surprisingly effective look at a man's quest for rebirth after events topple him from a...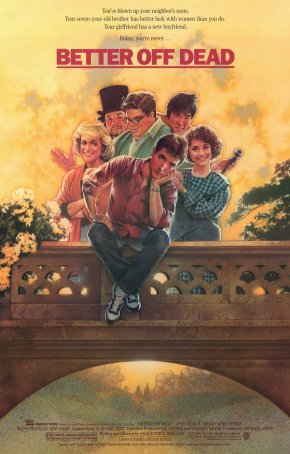 Better Off Dead
About the kindest thing that can be said about Better Off Dead is that it's a product of its time. Seen today, the movie is painfully dated and littered with unfunny material and broad "acting" that was somehow thought to be amusing. Yet,...