Movies in the Comedy genre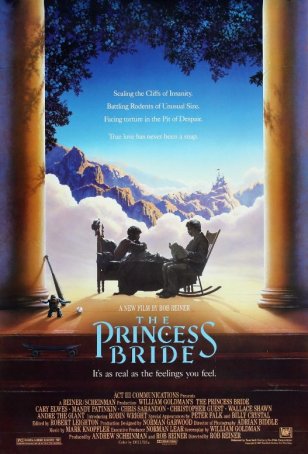 Princess Bride, The
"My name is Inigo Montoya. You killed my father. Prepare to die." When William Goldman wrote those words, he did not intend for them to become a fragment of '80s pop culture. When Mandy Patinkin spoke those words, he didn't expect his every i...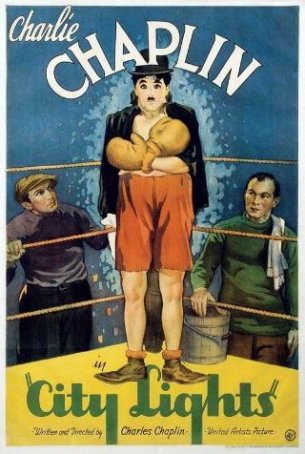 City Lights
In 1927, with much fanfare, The Jazz Singer was released. As every movie-lover knows, this otherwise unremarkable motion picture possessed one crucial asset: it was the first film to use recorded sound, and ushered in the "talkie" era. The trans... This Is Spinal Tap
Good comedy stands the test of time. Two of the funniest movies I recall seeing arrived in theaters during the early 1980s. One, Airplane, a spoof of the Airport series (and disaster movies in general), has withered on the vine of changing times....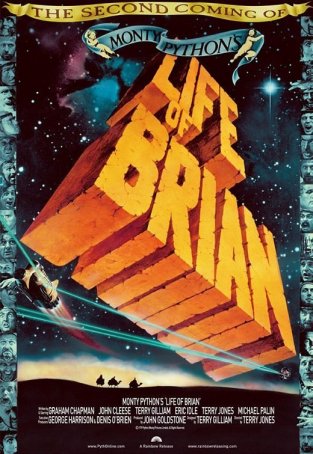 Monty Python's the Life of Brian
Each of the three "official" Monty Python movies has its own distinguishing quality. The first, 1975's Monty Python and The Holy Grail, is arguably the funniest and (in some ways) the silliest. The last, 1983's The Meaning of Life, is the most un...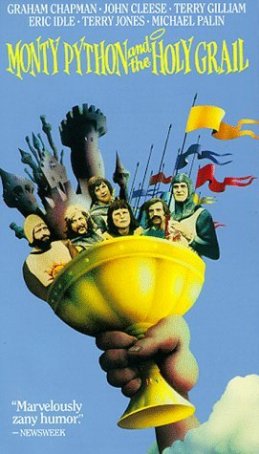 Monty Python and the Holy Grail
One of the questions I am frequently asked by e-mail is "What is your favorite comedy?" In a horse race that's almost too close to call, I have decided upon A Fish Called Wanda, followed closely by The Life of Brian, then Monty Python and the Holy... Time Bandits
Ever wondered what Dorothy's trip along the Yellow Brick Road might have been like if, instead of traveling with the Scarecrow, the Tin Man, and the Cowardly Lion, she had been accompanied by H.G. Welles, Roald Dahl, and Monty Python? Or how C.S. ... Manhattan
There are three kinds of Woody Allen movies: the comedies, the dramas, and the hybrids. Manhattan, which many critics believe to be Allen's most complete motion picture, belongs solidly in the third category - it has plenty of humorous lines (some...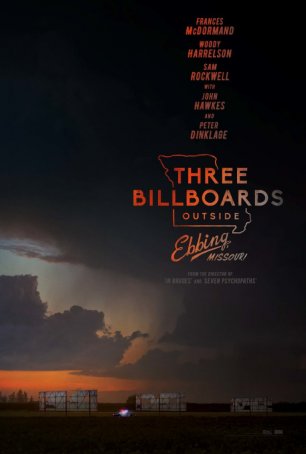 Three Billboards Outside Ebbing, Missouri
"Raped While Dying", "And Still No Arrests", "How Come, Chief Willoughby?" The text of those three billboards establishes a narrative but, although that's the starting point for Martin McDonagh's stellar Three Billboards Outside...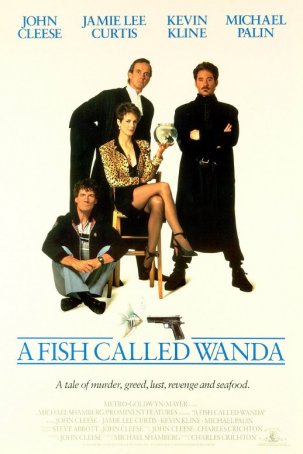 Fish Called Wanda, A
When it comes to comedians, everyone has their favorite. Mine is John Cleese. In fact, he has held that place in my esteem since the first time I watched an episode of Fawlty Towers on PBS, some twenty years ago. Up to that point, I knew Cle... Apartment, The
What is it they say about real estate? Location, location, location. That's certainly the case with the flat of C. C. Baxter (Jack Lemmon) in Billy Wilder's The Apartment. Viewed by many as one of the best comedies to come out of the 1960s (it wa...