Movies in the Comedy genre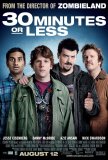 30 Minutes or Less
It would be possible to form a tragedy from the background inspiration of Ruben Fleisher's 30 Minutes or Less, but the filmmakers have not traveled that route. Instead of fashioning a heartbreaking tale about greed and inhumanity, Fleisher has app... 40-Year-Old Virgin, The
The 40 Year Old Virgin is proof that motion picture comedies can still be funny. Sadly, the kind of consistent humor delivered by this film happens too rarely. This is the movie Wedding Crashers should have been: rude, raunchy, uproarious, yet wi... 50 First Dates
50 First Dates offers viewers a kinder, gentler Adam Sandler. Gone (at least for one movie) is the narcissistic adolescent caught in a perpetual state of arrested development. In his place is a likeable goofball whose rough edges are worn off by ...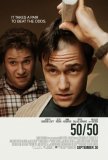 50/50
Movies about characters suffering from cancer are nothing new. Tales of dying individuals have won Oscars, built reputations, and sold millions of boxes of tissues. Finding a unique niche in this crowded field is a challenge, but director Jonatha...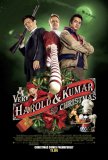 A Very Harold & Kumar 3D Christmas
Making an entertaining Christmas movie - at least one that can be enjoyed by anyone having gone through puberty - has become a lost art. I'm not referring to a title destined to take its place among the timeless classics, but merely something that ... About a Boy
Talk about an unenviable task... Universal Pictures has chosen About a Boy to be a sacrificial lamb, electing to open it on May 17, opposite Attack of the Clones. Maybe they're hoping that movie-goers disappointed by sell-outs at the latest Star ...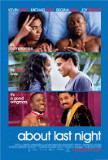 About Last Night
About Last Night, a remake of the 1986 Edward Zwick film which was in turn an adaptation of David Mamet's play, Sexual Perversity in Chicago, manages the difficult task of being faithful to the original while taking things in a new direction. The t...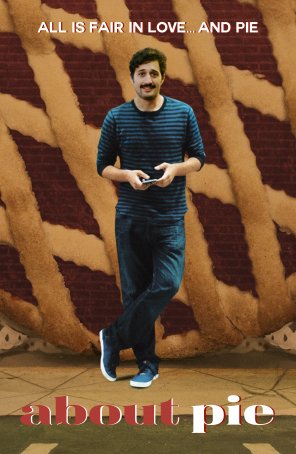 About Pie
When one considers movies and pies, the first title likely to come to mind is American Pie, one of the defining comedies of the 1990s. Although Joshua Lester's 2021 feature debut isn't going to change that, the indie rom-com offers a different... About Schmidt
When you're young, you live your life looking forward. The future looms larger and more full of promise than the past, and everyone not afflicted with incurable pessimism believes that the best is yet to come. But all things age, and die, and wit...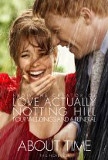 About Time
Time travel stories are tricky things. Although there's no hard-and-fast way to develop one, consistency is a key. As a screenwriter, when you're dealing with things like reworking history and spinning off alternate universes, it's necessary to sti...