Movies in the Comedy genre Austin Powers 2: The Spy Who Shagged Me
The title character's "mojo" isn't the only thing missing from Austin Powers: The Spy Who Shagged Me. Also absent are the freshness and spontaneity that characterized the original. Those characteristics have been replaced by lame and obvious atte... Austin Powers in Goldmember
When Mike Myers and Jay Roach introduced the world to Austin Powers: International Man of Mystery in 1997, their intention was to make a one-off spoof of James Bond movies and '60s culture. The movie did okay at the box office, then exploded in po... Austin Powers: International Man of Mystery
Through the years, there have been many big-screen attempts to satirize James Bond, from the terrible misfire Casino Royale to the recent, even-worse Spy Hard. In between, even the "official" Bond series got in on the act -- during the Roger Moore... Avenue Montaigne
Sometimes movies don't have to be complicated. They don't have to "say" anything or espouse a particular philosophy. There doesn't have to be a deeper meaning beyond exploring slices in the lives of several unpretentious characters. Such is the c...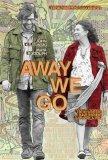 Away We Go
It may be fair to consider Away We Go as Sam Mendes' penance for Revolutionary Road. The director's late-2008 Winslet/DiCaprio reunion was an immersion in bile - an acidic trip underneath the placid exterior of mid-20th century suburbia to a rot t... Baby Mama
It has become a time-honored tradition that stars of Saturday Night Live, upon graduating from the no-longer-funny late night show, elect to spread their wings and strive for cinematic greatness. With a few notable exceptions, most have crashed an...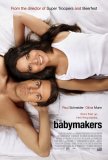 Babymakers, The
Two elements comprise a comedy: content and composition. The first relates to what the joke is about; the second refers to how the joke is told. Good humor can be ruined by bad composition - think of someone who tells a "funny story" but messes up ...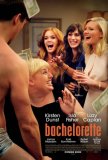 Bachelorette
Sometimes a movie is so good it makes me glad I'm in the business of writing reviews. Bachelorette is not one of those. Sometimes a movie is so bad it makes me want to go into seclusion and never see another film. Bachelorette is one of those. ...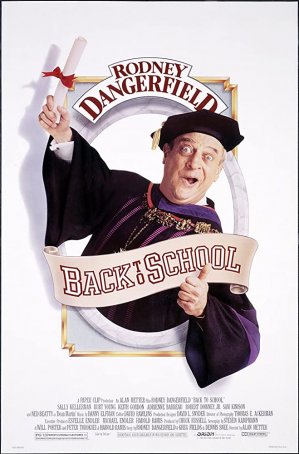 Back to School
For Rodney Dangerfield, the stand-up comedian whose catchphrase was "I don't get no respect," Back to School provided an opportunity to get more than his share of praise and adulation. The crowd-pleasing comedy grossed $91M, making it th...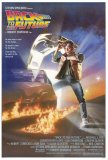 Back to the Future
Had Back to the Future come to life as originally envisioned by the purse string-holders at Universal Pictures (which owned the rights to Bob Gale's screenplay), it might have been a very different project, with Eric Stoltz in the lead role. Stoltz...