Movies in the Comedy genre Apartment, The
What is it they say about real estate? Location, location, location. That's certainly the case with the flat of C. C. Baxter (Jack Lemmon) in Billy Wilder's The Apartment. Viewed by many as one of the best comedies to come out of the 1960s (it wa...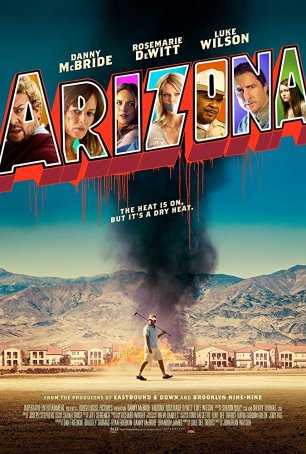 Arizona
Arizona illustrates that, if a filmmaker intends to make a comedy-thriller, (s)he would be better served by emphasizing either the humor or the suspense, not trying to walk some invisible line down the middle. By choosing the latter option, f... Army of Darkness
Ash (Bruce Campbell) is a housewares salesman at an S-Mart department store before a venture to the house from The Evil Dead and The Evil Dead II sends him through a time tunnel into the Middle Ages. Suddenly, as the "Promised One" of prophesy, he i...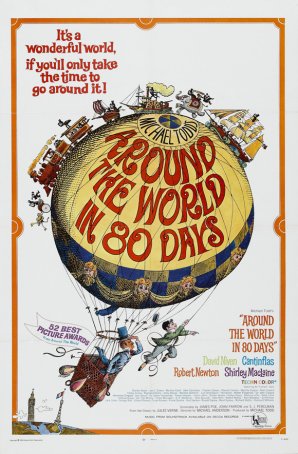 Around the World in 80 Days
For a current-day viewer to contemplate how Around the World in 80 Days won the 1957 Best Picture Oscar (in addition to four other statuettes), either imagination or time-travel is required. (The latter being more appropriate for H.G. Wells th... Art School Confidential
For Art School Confidential, director Terry Zwigoff has re-teamed with Daniel Clowes for an offbeat and bitingly satirical look at the college era coming of age story. Considering Zwigoff's resume, which includes Bad Santa and Ghost World (based o...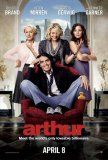 Arthur
It's amazing how a lifeless, pointless remake can provoke pangs of nostalgia about a mediocre movie. Such is the case with Arthur. The kindest thoughts I have ever experienced about the 1981 original occurred while I was watching Russell Brand and... Austin Powers 2: The Spy Who Shagged Me
The title character's "mojo" isn't the only thing missing from Austin Powers: The Spy Who Shagged Me. Also absent are the freshness and spontaneity that characterized the original. Those characteristics have been replaced by lame and obvious atte... Austin Powers in Goldmember
When Mike Myers and Jay Roach introduced the world to Austin Powers: International Man of Mystery in 1997, their intention was to make a one-off spoof of James Bond movies and '60s culture. The movie did okay at the box office, then exploded in po... Austin Powers: International Man of Mystery
Through the years, there have been many big-screen attempts to satirize James Bond, from the terrible misfire Casino Royale to the recent, even-worse Spy Hard. In between, even the "official" Bond series got in on the act -- during the Roger Moore... Avenue Montaigne
Sometimes movies don't have to be complicated. They don't have to "say" anything or espouse a particular philosophy. There doesn't have to be a deeper meaning beyond exploring slices in the lives of several unpretentious characters. Such is the c...