Movies in the Thriller genre American Buffalo
It opens with images of a late-night poker game: cards, chips, sweaty palms, concerned faces, and a woman's fingernails. Then, as night turns to day, the camera moves into the streets of New York, and, with the first bit of dialogue, we know we'v... American Gangster
American Gangster is compelling in the same way that many mob-related motion pictures are compelling, but it fails to achieve the greatness that the best of them attain. The problem with American Gangster may be that it tries to hard to provide bal...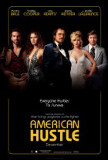 American Hustle
By cannibalizing the casts of his previous two movies, director David O. Russell has come up with his third consecutive winner. American Hustle, very loosely based on late 1970s "ABSCAM" sting, takes its cues from Boogie Nights both in terms of how...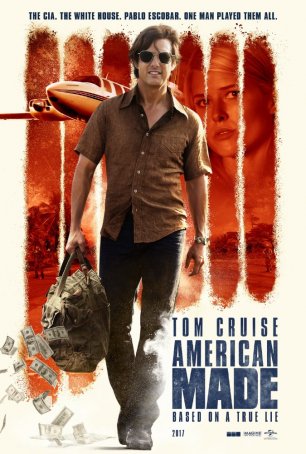 American Made
American Made is loosely – very, very loosely – based on true events. Ultimately, however, little of the real Barry Seal's life has made it into the film, which is used by director Doug Liman (The Bourne Identity, Edge of Tomorrow) and ... American Psycho
Sight unseen (except by attendees at the 2000 Sundance Film Festival, where the movie premiered), Mary Harron's American Psycho has already become one of the most controversial motion pictures of the year (making it a "must see" for some film-goers...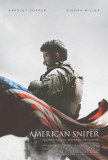 American Sniper
American Sniper lifts director Clint Eastwood out of the doldrums that have plagued his last few films. Loosely based on the life of decorated Iraq War veteran Chris Kyle, the movie not only represents the best effort from Eastwood since his Oscar-wi...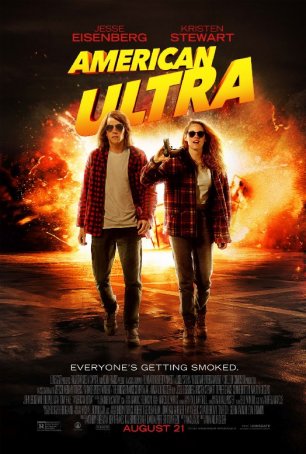 American Ultra
Quentin Tarantino didn't originate the method of blending extreme violence with dark comedy but his early films (especially Reservoir Dogs and Pulp Fiction) popularized it for today's generation. Since the early 1990s, many directors have att...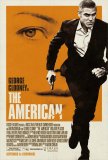 American, The
There are two kinds of thrillers - action-oriented endeavors such as those popularized by James Bond and Jason Bourne, and slow-burn motion pictures that rely less on pyrotechnics and gadgets and more on psychology. The American belongs in the lat... Amores Perros
Without a doubt, the majority of the reviews of Amores Perros, the acclaimed debut feature from Mexican filmmaker Alejandro González Iñárritu, will, at one time or another, invoke Pulp Fiction. There are undeniable similarities, although most o...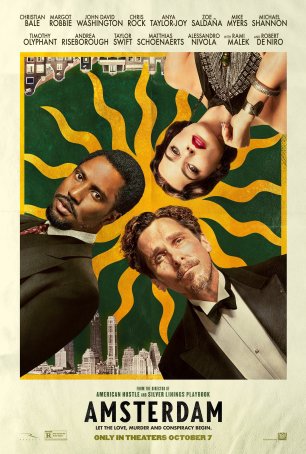 Amsterdam
With its whiplash-inducing tonal inconsistencies and sloppily assembled narrative, Amsterdam often feels like a pastiche of (take your pick) Monty Python, The Coen Brothers, or Wes Anderson grafted onto a crime caper/espionage thriller with a ...