Movies in the Thriller genre Jaws
In addition to scaring the living daylights out of millions of movie-goers and putting a cramp in the revenue stream of nearly every North American beach resort, two significant developments can be attributed to Jaws. With its more than $250 milli...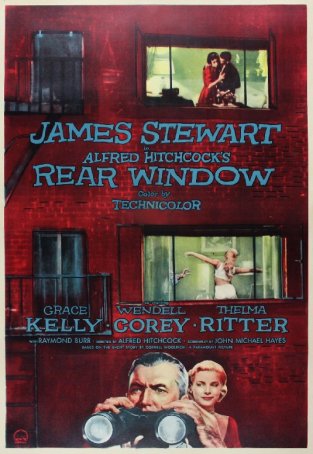 Rear Window
For several years now, the Alfred Hitchcock canon available in video stores has been incomplete. While most of the Master of Suspense's great works have been easily obtainable, Rear Window has been conspicuous by its absence. (This became a sourc... Sleuth
Sleuth, a 1972 "thinking person's thriller," is a rich, engaging motion picture with surprises lurking in the shadows behind every narrative corner. The film opens with a shot of Michael Caine making his way through a hedge labyrinth in search... Bonnie and Clyde
In America, we love our gangsters. Even today, nothing captures our attention like a good real-life crime story. The O.J. Simpson saga dominated the news for over a year, and O.J. has none of the allure ascribed to some of the "greats." More Amer...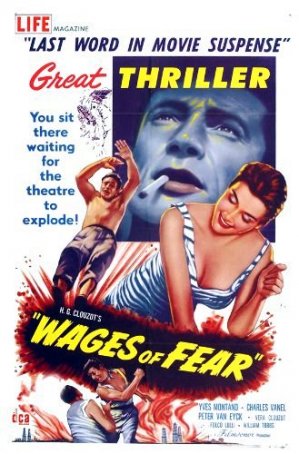 Wages of Fear
Legendary filmmaker Henri-Georges Clouzot has often been referred to as the "French Hitchcock." Indeed, Clouzot is best known for his 1955 movie, Diabolique, which is widely regarded as one of the most surprising and disturbing psychological thril... Chinatown
Chinatown is unquestionably one of the best films to emerge from the 1970s, a period that has been called the "last great decade of American cinema" by more than one movie critic. The production, which went in front of the cameras without a final ... Sunset Blvd.
1950 was a very good year for movies that took a look behind the showbiz scene. Both Sunset Blvd. (films) and All About Eve (theater) collected their share of Oscar nominations, with Eve beating out Sunset in the key Best Picture category. Howeve... Blue Velvet
Blue Velvet is David Lynch in peak form, and represents (to date) his most accomplished motion picture. It is a work of fascinating scope and power that rivals any of the most subversive films to reach the screens during the '80s. For Lynch, the ... Untouchables, The
The Untouchables is a tour de force, the pinnacle of a career. For Brian De Palma, known best for his stylish crafting of Hitchcock-influenced plots, The Untouchables represents not only a departure from the norm, but an unqualified triumph. This... Third Man, The
Many critics consider The Third Man to be the best British post-World War II film noir. There are others (myself included) who believe it to be one of the best-ever examples of film noir to come out of all of Europe. The Third Man has all the rig...