ReelViews for PG-13 movies What Happens in Vegas
What Happens in Vegas takes the "thin line between love and hate" approach to the romantic comedy. It's a time honored tradition: the characters begin as antagonists but end up madly in love. Along the way, sparks fly. In this case, director Tom ...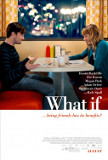 What If
"Men and women can't be friends because the sex part always gets in the way." - Harry Burns (Billy Crystal), When Harry Met Sally That memorable line, penned by Nora Ephron and spoken by Billy Crystal, has become the template for more than one p... What Women Want
The key to enjoying What Women Want - a feather-light trifle that will probably find favor at the box office - is not considering the age-old question of what might have been. The underlying premise - a male chauvinist suddenly gaining access to w...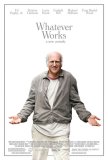 Whatever Works
Some might wonder why it has taken so long for comedic icons Woody Allen and Larry David to work together. Their brands of humor - relying more on wit than stupidity - are similar and both inhabit the same geographical and philosophical orbits. A... When a Stranger Calls
Spoiler Alert: This movie contains spoilers for those who haven't seen the 1979 movie or the trailer for the 2006 version (which gives away what I'm going to reveal). Something went terribly wrong during the production of When a Stranger Calls...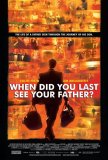 When Did You Last See Your Father?
At first glance, When Did You Last See Your Father? might seem like another movies about sons and fathers. In a sense, it is, but it goes a little deeper. When Did You Last See Your Father? is about sons and how they see their fathers. I once rea...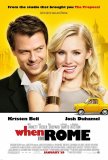 When in Rome
Those who were regular viewers of Veronica Mars recognize there's an immense wellspring of charisma available to Kristen Bell that she has thus far been unable to tap in her post-Mars career. When in Rome, despite being a standard-order romantic c...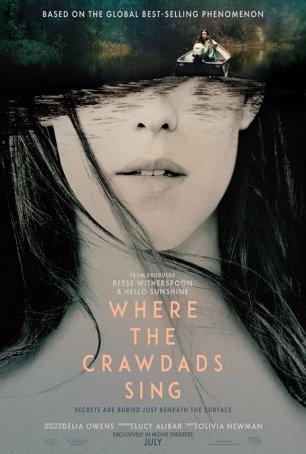 Where the Crawdads Sing
The screen adaptation of Delia Owens' Where the Crawdads Sing, written by Lucy Alibar and directed by Olivia Newman, comes with a built-in audience – the novel has (to date) sold 12 million copies and, if only a fraction of those readers pays ...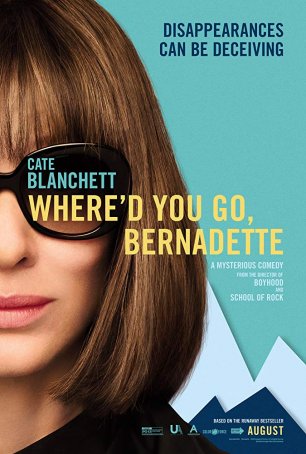 Where'd You Go, Bernadette
Although Where'd You Go, Bernadette suffers from an ungainly structure and uneven pacing, the production as a whole is engaging and uplifting. This is due in part to the strength of the cast but also owes something to director Richard Linkla...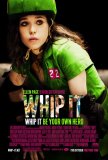 Whip It
Whip It, the directorial debut of actress Drew Barrymore, is a sports film that uneasily straddles the divide that exists between comedy and drama. Built upon a mountain of clichés, the screenplay wallows in artificiality and, although some of th...