ReelViews for PG-13 movies White Noise
For our cinematic introduction to the year 2005, I can offer an alternative two-word title to the one selected by Universal Pictures: Utter Crap. (There are more colorful possibilities, but I like to think of this website as family-friendly.) At le... White Oleander
White Oleander is a flower - a hearty-but-poisonous flower whose beauty makes it appear deceptively fragile. This blossom, which appears several times throughout the film that takes its name, is a perfect metaphor for Ingrid Magnussen, the charact... Whole Ten Yards, The
I might have felt sad about what director Howard Deutch and screenwriter George Gallo have done to the characters from The Whole Nine Yards if I cared about them in the first place. The problem with a movie like Jonathan Lynn's 2000 noir comedy is... Wicker Man, The
When attempting what is often deemed the most unnecessary of cinematic projects, the remake, a filmmaker can adopt a nearly identical plot but still generate an inferior product. Such is the case with Neil LaBute and The Wicker Man. LaBute isn't ... Wild Hogs
Wild Hogs is more tired, worn out, and sagging than its protagonists - an arthritic comedy whose humor is below mediocre and whose drama is cringe-worthy. Were it not for the marketability of its stars, this movie would be headed directly for Netf... Wimbledon
Love in tennis doesn't have to be bad, as Richard Loncraine's Wimbledon shows. A formulaic motion picture that delights in spite of (or perhaps because of?) its reliance upon conventions, Wimbledon is the kind of movie that allows the non-cynical ... Win a Date with Tad Hamilton
One reasonable way to judge a romantic comedy is to ask how strong a rooting interest the viewer has in the coupling that is destined to occur at the end of the film. In Win a Date with Tad Hamilton!, the desire is lukewarm. The central flaw here...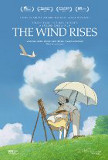 Wind Rises, The
Hayao Miyazaki has long been viewed as the world's premiere animator. His work was so revered by the founders of Pixar that, after taking over Disney's animation department, they worked out a deal with whereby the studio would distribute Miyazaki's...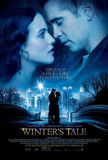 Winter's Tale
We live in a cynical world. A romantic fairy tale like Winter's Tale might have worked better in a kinder, gentler age but, in today's era of sarcasm and scorn, its flaws (of which there are many) are magnified. For something this sentimental to wo... Without a Paddle
Want to know why Paramount Pictures is struggling? Watch Without a Paddle and you'll gain some insight. At least the film understands what it is, as is indicated by the steaming pile of excrement that appears 2/3 of the way through the proceeding...