ReelViews for PG-13 movies Water
Water, a meditative drama that evokes the movies of the great Satyajit Ray, brings Deepa Mehta's "Elemental Trilogy" to a close. (The previous two films were Fire and Earth.) A film that takes a long, hard look at the second-class status of widow...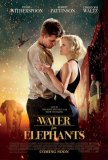 Water for Elephants
The primary draw for Water for Elephants is the pairing of Reese Witherspoon and Robert Pattinson (ignore the ten year age gap) in a love story based on the best-selling novel by Sara Gruen. Sadly, passion and romance are two ingredients missing fr... Waterworld
The makers of Waterworld, the current holder of the "most expensive film" title, have put a good portion of the money where the viewing public can see it -- on the screen. This production, with its massive explosions, amazing stunts, and breathtak...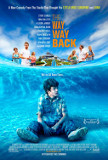 Way Way Back, The
As the end credits for The Way Way Back started to roll, I found myself wistfully wishing there could be a sequel to this movie. It's not because the narrative feels incomplete or because there are dangling plot threads. Instead, it's simply becaus... Wedding Date, The
Calling The Wedding Date a "romantic comedy" is a misnomer. It's not funny, and there's not much romance. Oh, the film thinks it's got humor - offbeat characters, wacky situations, goofy faces - but the only members in the audience likely to be c... Wedding Planner, The
Five minutes into The Wedding Planner, I suspected the film was in trouble. Ten minutes later, I knew it was in trouble. There's only one thing that can sink a movie so fast - bad writing. Even excruciating acting takes longer. Romantic comedie... Welcome Home Roscoe Jenkins
On the surface, Welcome Home Roscoe Jenkins is just another Martin Lawrence comedy, filled with slapstick, crude sexual shenanigans, and cruelty to animals. But, looking a little deeper, one discovers a surprisingly dark undercurrent. There's a p... Welcome to Mooseport
What might have been… Those four words tell the sad story of too many films, and Welcome to Mooseport is one of them. It starts out with a terrific premise, ripe with the potential for the kind of political satire we haven't seen on the big scr...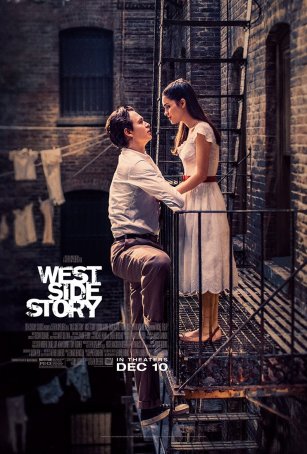 West Side Story
In his nearly 50 years of movie-making, Steven Spielberg has traveled along many different roads but West Side Story represents his first musical. A remake that draws on both of its classic inspirations – the 1961 Oscar-winning movie (directed by... What Happens in Vegas
What Happens in Vegas takes the "thin line between love and hate" approach to the romantic comedy. It's a time honored tradition: the characters begin as antagonists but end up madly in love. Along the way, sparks fly. In this case, director Tom ...