Movies with music written by Aaron Zigman Alpha Dog
It goes without saying that it's dangerous for a lamb to spend time in the den of wolves, but when that lamb lingers longer than is necessary, the result is guaranteed. Alpha Dog, the 2006 Sundance Closing Night film whose resemblance to a real-lif... Bridge to Terabithia, A
Bridge to Terabithia is an example of a movie that does not deliver what the marketing campaign promises. Instead, it delivers something richer and more meaningful. Disney, in its infinite wisdom, is trying to make the film look like a watered do...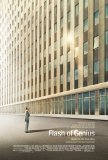 Flash of Genius
Flash of Genius is based on the real-life story of engineer Bob Kearns, who is credited with inventing the intermittent windshield wiper. The movie, which recounts the period beginning with the invention and continuing through a lawsuit against Fo... Good Luck Chuck
A film like Good Luck Chuck makes one appreciate what Judd Apatow has accomplished with his films The 40-Year-Old Virgin and Knocked Up. All three pictures belong to the "raunchy romantic comedy" genre, but Apatow has achieved something impressive... Jane Austen Book Club, The
The Jane Austen Book Club is an example of how a movie can follow the general plot of a book yet fail to capture the spirit. The problem is a simple one to identify: much of the enjoyment derived from Karen Joy Fowler's novel comes from the way in... Martian Child
Martian Child wants to make us cry. It nearly made me gag. This is an exercise in shameless and inept emotional manipulation. The film doesn't try to hide what it's doing. If you don't cry, it hasn't worked. There's not a single genuine human e... Mr. Magorium's Wonder Emporium
There's something a little annoying about a movie that tries this shamelessly to be endearing and family friendly. Typically, these kinds of films feature Santa Claus in a significant role. Here, there is no Santa but there is a 243-year old guy ...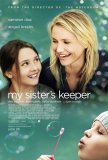 My Sister's Keeper
Death is as natural a part of life as is birth; every existence ends in the former as it begins in the latter. Human beings, however, have a natural aversion to addressing death in an open and honest manner. It's as unsuitable for polite conversa... Notebook, The
I have not read Nicholas Sparks' The Notebook, but I have heard good word-of-mouth about the novel. Sadly, the elements that made the book special did not survive the transition to the screen. The Notebook, as adapted by Nick Cassavetes from a sc...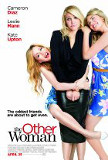 Other Woman, The
Has it come to this for director Nick Cassavetes? The son of acclaimed iconoclast filmmaker John Cassavetes, Nick has been toiling in mostly indie circles for the better part of his career, making some fine motion pictures in the process: Unhook th...