Movies with music written by David Newman Monster-In-Law
Monster-in-Law is appalling misfire of a comedy - a motion picture that takes a situation ripe for the blackest vein of satire and reduces it to a puerile and edgeless pile of goo. Forgive me for a moment if I bemoan the lost potential here. Give... My Father the Hero
Gerard Depardieu's interpretation of Cyrano De Bergerac was a definitive character in modern cinema, not to mention a jewel in the crown of his career. In fact, he was so impressive in that role that the producers of the comedy My Father the H...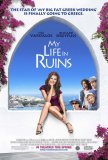 My Life in Ruins
Words cannot express how weary I am of watching lifeless, hollow movies like My Life in Ruins - generic romantic comedies that have no clue when it comes to either "romance" or "comedy." The films aren't quite poorly enough made to label them "bad... Norbit
Now begins a period of prayer for Eddie Murphy - he must pray that no one who can cast a Best Supporting Actor vote in the 2007 Oscar race will see Norbit, because no one in their right mind could think of providing an honor to anyone involved in t... Nutty Professor 2: The Klumps
Eddie Murphy's 1996 remake of The Nutty Professor is one of those movies that, at least from a creative perspective, neither deserves nor warrants a sequel. What's the point? More of the same, it seems. Any time a movie makes $130 million in the... Nutty Professor, The
Eddie Murphy does not make "comebacks", because, according to him, he hasn't been out of the spotlight. But, following three critical and box-office flops (The Distinguished Gentleman, Beverly Hills Cop III, and Vampire in Brooklyn), Murphy is hop...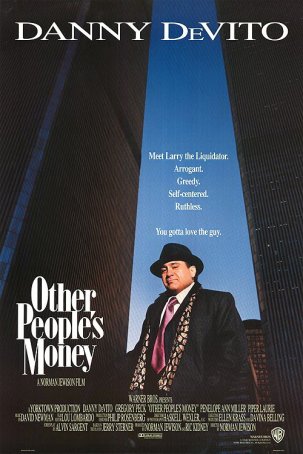 Other People's Money
Other People's Money, the motion picture adaptation of Jerry Sterner's 1989 play, opens with a deliciously cynical monologue by Danny DeVito that captures public perceptions from the era: "I love money. I love money more than I love the ... Phantom, The
It's probably unfair to characterize The Phantom as a Batman-wannabe, since Lee Falk's comic book creation predated the Caped Crusader. Nevertheless, as far as motion picture adaptations are concerned, Michael Keaton first stepped into his suit se... Serenity
This is only the second time it has happened. By "it," I'm referring to the process by which a science fiction television show is canceled, becomes a cult hit after its removal from the air, and is brought back to life as a major motion picture wi...
Spirit, The
The Spirit is an example of what can happen to a comic book-inspired movie when the sense of style becomes so pervasive that it overwhelms everything else, including an unremarkable superhero adventure. Unfortunately, the eye candy quickly grows st...