Movies with music written by David Newman Anastasia
Finally, there's a legitimate challenge to Disney. And, while it's unlikely that Twentieth Century Fox's Anastasia will break the Mouse's stranglehold on animated films, it's a good place to start. Anastasia is easily the best non-Disney anim...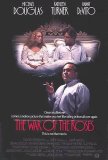 War of the Roses, The
When it comes to dark satires of the romantic comedy genre, few films are more vicious than Danny DeVito's 1989 offering, The War of the Roses. The film revels in its blackness in a way that few films during the last several decades have; even th...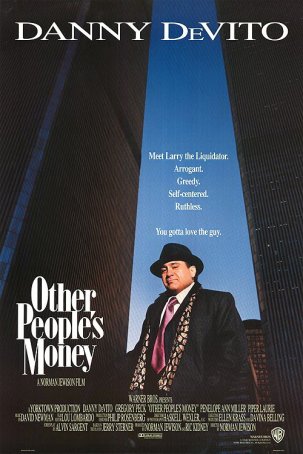 Other People's Money
Other People's Money, the motion picture adaptation of Jerry Sterner's 1989 play, opens with a deliciously cynical monologue by Danny DeVito that captures public perceptions from the era: "I love money. I love money more than I love the ... Ice Age
Hats off to 20th Century Fox. Through a marketing campaign which can be considered nothing less than astonishing, the studio has managed to convert Ice Age from an adequate (but hardly superlative) example of family entertainment into one of 2002'... Serenity
This is only the second time it has happened. By "it," I'm referring to the process by which a science fiction television show is canceled, becomes a cult hit after its removal from the air, and is brought back to life as a major motion picture wi... Matilda
Arriving in the latter half of the summer, Danny DeVito's Matilda beats out such worthy contenders as The Hunchback of Notre Dame and Harriet the Spy for best family fare of the season. In fact, I haven't enjoyed a so-called "children's film" this... Galaxy Quest
Back in the years when Star Trek was still a cult phenomenon (instead of a mainstream cash cow for Paramount Pictures), fan fiction was about the only way Trekkies could experience the latest exploits of their favorite characters. One of the more ... How to Lose a Guy in 10 Days
One could easily make the argument that How to Lose a Guy in 10 Days is a perfectly acceptable diversion. Kate Hudson's Andie Anderson and Matthew McConaughey's Ben Barry are both affable individuals and, when the script allows it, there are fitfu... Phantom, The
It's probably unfair to characterize The Phantom as a Batman-wannabe, since Lee Falk's comic book creation predated the Caped Crusader. Nevertheless, as far as motion picture adaptations are concerned, Michael Keaton first stepped into his suit se... Nutty Professor, The
Eddie Murphy does not make "comebacks", because, according to him, he hasn't been out of the spotlight. But, following three critical and box-office flops (The Distinguished Gentleman, Beverly Hills Cop III, and Vampire in Brooklyn), Murphy is hop...