Movies starring Sam Shepard Assassination of Jesse James by the Coward Robert Ford, The
One of the longest films of the fall (both in terms of title length and running length) is The Assassination of Jesse James by the Coward Robert Ford. It seems every bit as long or longer than its 160 minutes. Parts of the movie are brilliant in a ...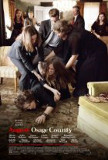 August: Osage County
August: Osage County is all about the acting. That makes sense because the storyline doesn't offer much that could be considered new or remarkable. It's as big a downer as the pills popped by matriarch Violet Weston (Meryl Streep) but the quality ... Black Hawk Down
1998's Saving Private Ryan introduced a new era of war movies. Gone are the bloodless tales of gallantry which portrayed the battlefield as a place where the fruits of bravery are victory. Replacing them are stories steeped in the gritty reality ...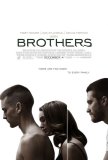 Brothers
Brothers is arguably the most successful remake of a foreign film since Martin Scorsese reworked Infernal Affairs into The Departed and won the Oscar. By remaining rigorously faithful to Susanne Bier's 2004 Danish feature, Brodre, screenwriter Dav... Hamlet
For those who can't wait until June (and the arrival of Kenneth Branagh's Love's Labour's Lost) for their semi-regular cinematic Shakespeare fix, there's Michael Almereyda's Hamlet. Imagine the line "To be or not to be" delivered in the aisles of a...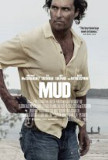 Mud
The ghost of Mark Twain looms large over Jeff Nichols' Mud, a modern-day homage to the settings and characters popularized in some of Twain's best loved works. The protagonists in Mud, a couple of 14-year olds, are named Ellis (Tye Sheridan) and Ne... Notebook, The
I have not read Nicholas Sparks' The Notebook, but I have heard good word-of-mouth about the novel. Sadly, the elements that made the book special did not survive the transition to the screen. The Notebook, as adapted by Nick Cassavetes from a sc...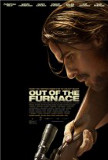 Out of the Furnace
Steel, once a bulwark of American industrial might, was transformed over a short span of decades from a thriving commercial enterprise into a fossilized shell of its glory days. Once an engine of prosperity and a provider of reliable employment, it...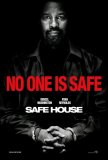 Safe House
Safe House is an overlong, underwhelming knock-off of The Bourne Identity - another generic spy thriller in which the "bad guy" (a traitor) is the good guy (because he's at war against corruption) and the "good guys" (government agents) are the bad... Stealth
If Rob Cohen's name wasn't attached to this project, I would swear it was the work of Michael Bay. It has all of the crowd-pleasing director's trademarks: plastic characters, chaotic camerawork, lots of things blowing up, and an incredibly dumb sc...