Movies with cinematographer Adam Greenberg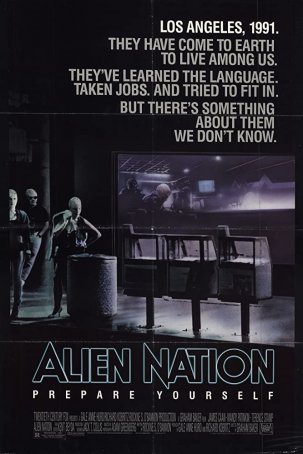 Alien Nation
Alien Nation arrived during a period when science fiction-themed action movies were all the rage. All sorts of variations on familiar themes were tried. Some, like James Cameron's Aliens, were successful. Others, like Alien Nation, left some... Collateral Damage
Once, Arnold Schwarzenegger strode across the screen like a god. Never an actor, but always an icon, Schwarzenegger's presence was so commanding that even his critics were forced to take notice. Part charisma, part swagger, he would blow into mul... Eraser
The release of Eraser begs the question: haven't there been enough action films already this summer? With the likes of Twister, Mission Impossible, The Phantom, Dragonheart, and The Rock floating around, do we really need Eraser? Probably not, b... Junior
The new Ivan Reitman/Arnold Schwarzenegger comedy is a one-joke affair, and it takes surprisingly little time for the potential humor in the situation to wear thin. As a result, the viewer is left with about ninety minutes of suffering through S...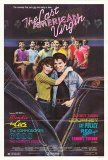 Last American Virgin, The
Spoilers - this review discusses the film's ending. The Last American Virgin is a member of the Teen Sex Comedy Class of 1982, which represented the first wave in a genre that gained popularity during the early and mid-'80s. With a late July ... North
Rob Reiner has had an amazing string of hits. His resume dotted with such critical and popular successes as This is Spinal Tap, The Sure Thing, When Harry Met Sally, Misery, and A Few Good Men, Reiner has transformed his Meathead image into that o... Rush Hour
Considering his recent surge in American popularity, it was all-but-inevitable that Jackie Chan would eventually show up in a big-budget Hollywood action picture. (He hasn't been in one since he did the Cannonball Run films back in the early '8... Santa Clause 2, The
The Santa Clause 2 is a worthy successor to the original 1994 film – that is to say, anyone under age 10 will be enchanted; anyone over age 10 will have trouble stifling their boredom. The movie has a laudable quality or two, but overestimating ... Snakes on a Plane
Samuel L. Jackson is on record as saying this movie isn't for critics. He's right about that. The problem is, it's not for many other people, either. Unless they're stoned. Or drunk. Or just enjoy making fun of bad movies (in other words, the M...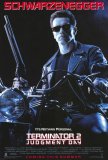 Terminator 2: Judgment Day
When James Cameron crafted The Terminator in 1984, the concept of a sequel was far from his thoughts. The film's box office performance, while more than justifying the movie's understated $6.5 million budget, did not result in studio executives ru...