Movies with cinematographer Edward Lachman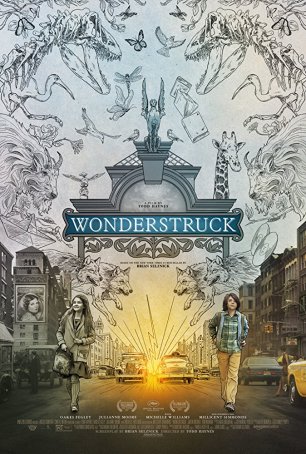 Wonderstruck
Wonderstruck is an evocative movie with a vaguely disappointing narrative that, although it reaches a conclusion, doesn't justify the patience viewers must exhibit to reach that point. More successful as an exercise in style and re-creation,...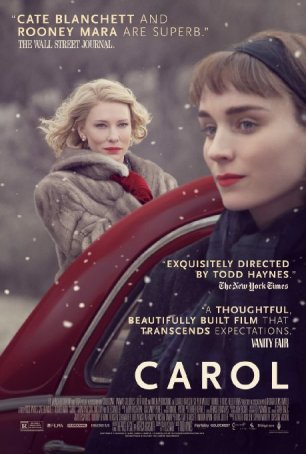 Carol
Carol is a haunting motion picture - the kind of film that stays with the viewer long after the multiplex's neon signage has disappeared from the rear-view mirror. Despite having a deceptively simple storyline, the film is entirely unlike any o...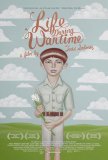 Life During Wartime
In 1998, Todd Solondz's Happiness became one of the most talked-about and controversial indie films of the year - a black comedy that ventured into David Lynch territory to expose the rot underlying the placid exterior of suburbia. At the time, Hap... I'm Not There
Few figures in 20th century music are more deserving of the label "enigma" than Bob Dylan. Reclusive, frequently misunderstood, and never pigeonholed into a niche, Dylan has remained a mercurial figure for the entirety of his long career. So when... Erin Brockovich
The cinematic landscape of early 2000 is littered with the carcasses of disappointing dinosaurs presented by respected, or at least recognizable, filmmakers: John Frankenheimer and ... Far From Heaven
Welcome to the world of "Father Knows Best", white picket fences, and brilliant fall colors. Todd Haynes' Far From Heaven takes us to Hartford, Connecticut, circa 1957. However, unlike most traditional period piece dramas, the intention here isn'... Virgin Suicides, The
The Virgin Suicides is Sofia Coppola's directorial debut, and its effectiveness illustrates that she's better behind the camera than she is in front of it. (Most movie-goers will remember her ill-fated attempt to portray Michael Corleone's daughte... Limey, The
Terence Stamp is The Limey, and The Limey is Terence Stamp. Forget about everything else in this film - the supporting cast, which features Lesley Ann Warren, Luis Guzman, and Peter Fonda, Steven Soderbergh's lively direction, and even Lem Dobbs' ...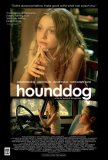 Hounddog
Hounddog began its public life at the 2007 Sundance Film Festival, where it was inauspiciously dubbed "the Dakota Fanning rape film." Poor audience and critical reception led the director to "re-work" the movie, which emerged from limbo for limite... Selena
Going into Selena, I didn't know or care much about the life of the late Tex-Mex singer, whose death in 1995 came just as she was attempting to break into the mainstream American pop market. As far as I was aware, Selena's tragic end was just anot...