Movies with cinematographer John De Borman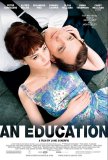 Education, An
What happens when you combine a star-making turn by a young actress with a supporting cast of an unimpeachable pedigree and a screenplay by Nick Hornby (High Fidelity, About a Boy)? The result, shepherded to the screen by Danish-born filmmaker Lon... Full Monty, The
The Full Monty is the third recent dramatic comedy to emerge from the United Kingdom to illustrate the effects of unemployment on the individual and the family. Like Brassed Off! and The Van, The Full Monty combines humor with light drama to e... Hamlet
For those who can't wait until June (and the arrival of Kenneth Branagh's Love's Labour's Lost) for their semi-regular cinematic Shakespeare fix, there's Michael Almereyda's Hamlet. Imagine the line "To be or not to be" delivered in the aisles of a...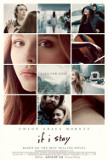 If I Stay
If I Stay answers the burning question of what The Sixth Sense might look like if the screenplay had been written by Nicholas Sparks. Of course, Sparks had nothing to do with this film - it's based on a popular YA novel written by Gayle Forman - b...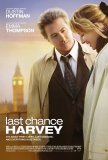 Last Chance Harvey
Last Chance Harvey is a standard-order romantic comedy with a couple of unusual ingredients that make it worthy of notice. It is common, of course, for movies of this genre to focus on young, photogenic individuals. While not unheard of, romantic... Lot Like Love, A
Here's a pleasant little romantic comedy that doesn't try too hard and has the virtue of doing a few things differently. Not that it breaks new ground, but there is a little more substance to the story than boy-meets-girl/boy-loses-girl/boy-gets-gi...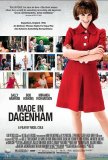 Made in Dagenham
Made in Dagenham is a fact-based "social conscience film," meaning that it explores an historical struggle against a societal ill. In this case, it's gender inequality - unequal pay for equal work. By chronicling one of the key events that led to t... Miss Pettigrew Lives for a Day
Amy Adams must enjoy fairy tales - this is the second one in which she has appeared during the last six months. Although Miss Pettigrew Lives for a Day differs substantially in many key areas from Enchanted, both movies are anchored by Adams, whos...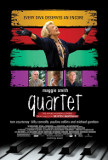 Quartet
Quartet is as safe, conventional, and uncontroversial a film as one could imagine. The straightforward screenplay is elevated considerably by a series of sterling performances. If one wanted to bolster an argument about the importance of acting t... Serendipity
Serendipity is a romantic comedy from British director Peter Chelsom (Hear My Song, The Mighty) that pairs quirky, likable John Cusack with rising star Kate Beckinsale. All of the usual adjectives apply: sweet, cute, delightful, romantic, etc. Alas...