Movies with cinematographer Julio Macat Because I Said So
Because I Said So is a made-to-order romantic comedy of the type "B" variety (that's the one where the heroine is torn between the socially and financially "ideal" guy and the one who really makes her happy). As I have previously written, a formul...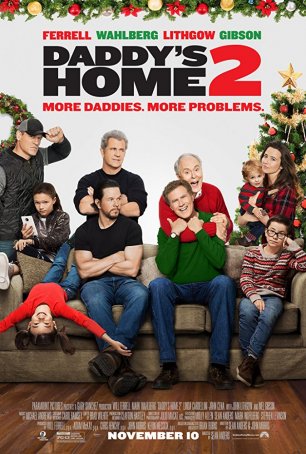 Daddy's Home 2
The similarities between Daddy's Home 2 and last week's release, A Bad Moms Christmas, are striking. Not only are the two films sequels to successful first installments but they follow the similar template of bringing back the most popular...
After the Wedding
After the Wedding is a throwback of sorts – a return to the days when a common reason for creating a remake was to take a foreign language film and translate it into English. For this project, writer/director Bart Freundlich has turned to Su... Miracle on 34th Street
Yes, Virginia, there is a Santa Claus. Every year around the Christmas season, it seems impossible to turn on the television without seeing either George Seaton's Miracle on 34th Street or Frank Capra's It's a Wonderful Life. Like Handel's "Me... Nutty Professor, The
Eddie Murphy does not make "comebacks", because, according to him, he hasn't been out of the spotlight. But, following three critical and box-office flops (The Distinguished Gentleman, Beverly Hills Cop III, and Vampire in Brooklyn), Murphy is hop... Wedding Crashers
Please note: Obvious references to Animal House, Porky's, American Pie, and Old School will not be used in this review. Whether appropriate or not, those titles will not appear. During the first ten minutes of Wedding Crashers, we are treated ... Walk to Remember, A
Note to readers: This review contains spoilers. Don't say I didn't warn you. Romance, tears, and not a well-developed character in sight - what more could one expect from the director of The Wedding Planner? Once again, director Adam Shankman ...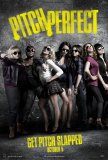 Pitch Perfect
Pitch Perfect looks, sounds, and feels like pretty much every other movie that features a singing or dancing competition. With all the effort invested in the musical numbers, the dramatic elements feel like warmed-over John Hughes. And it's not eve... Wedding Planner, The
Five minutes into The Wedding Planner, I suspected the film was in trouble. Ten minutes later, I knew it was in trouble. There's only one thing that can sink a movie so fast - bad writing. Even excruciating acting takes longer. Romantic comedie...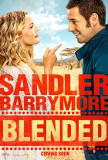 Blended
Certain expectations accompany any Adam Sandler film, although expectations have morphed over the years as Sandler has aged and attempted to broaden his target audience. Many of his best films, such as Paul Thomas Anderson's Punch Drunk Love, have ...