Movies with cinematographer Robert Richardson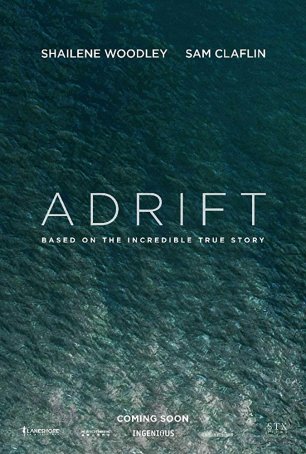 Adrift
Adrift, like many competently-crafted survival films, chronicles the ultimate underdog bout: Human against Nature, where the odds are stacked against the former by the sheer power of the latter. Most survival tales come with a "based on a tr... Aviator, The
Had Martin Scorsese made this film 25 years ago, it would have been greeted with a surge of curiosity. Howard Hughes, one of the richest eccentrics of the 20th century, was still fresh in the public's mind at that time. Now, more than a quarter c...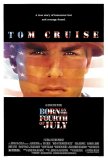 Born on the Fourth of July
Born on the Fourth of July is the middle chapter of Oliver Stone's so-called "Vietnam Trilogy." Begun with Platoon and concluded with Heaven and Earth, these movies are linked only by their connection to the war; they have no common characters. P...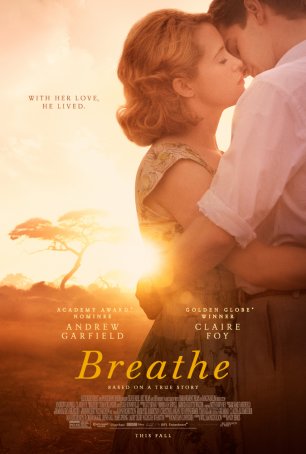 Breathe
Note: This review contains spoilers. Although these relate to historical facts (since the main character is a real person), I realize most viewers won't know about them and therefore may be "spoiled" by some of what is revealed below. Pe... Casino
After viewing Casino, you may never look at Las Vegas in quite the same way. While this film, adapted from Nicholas Pileggi's nonfiction book, Casino: Love and Honor in Las Vegas, doesn't offer much in the way of startling revelations, it presents...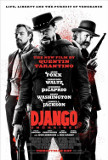 Django Unchained
One of the great strengths of Quentin Tarantino's films is the way his love of cinema permeates every frame. From subtle, throw-away lines and in-jokes to more obvious nods (such as the "old fashioned" Columbia logo at the beginning or the '70s-sty...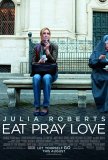 Eat Pray Love
Eat Pray Love is a muddle of a film - an overlong bore that either mistakenly thinks it's something more than a humdrum romance or has incorporated a variety of pretentions as window-dressing. In either case, the movie's quasi-preachy attitude eff... Good Shepherd, The
The Good Shepherd is Robert DeNiro's fictionalized account of the birth and early years of the CIA. While the names have been changed to protect the not-so-innocent, many of the characters have real-life counterparts. The lengthy movie (15 minute...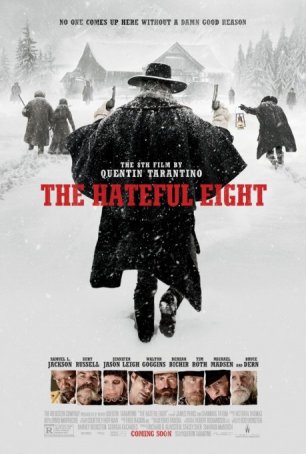 Hateful Eight, The
The credits for The Hateful Eight proudly proclaim this to be the "Eighth Film" from writer/director Quentin Tarantino. Since catching the movie world unawares with his powerhouse debut, Reservoir Dogs, some 23 years ago, he has worked on... Heaven and Earth
With Heaven and Earth, Oliver Stone has completed his so-called "Vietnam Trilogy" - three films that examine different aspects of the war that, to this point, has provided the centerpiece of Stone's filmmaking career. The story begins in the vi...