Movies with cinematographer Roger Pratt Batman
The superheroes of DC Comics have been very good to Warner Brothers. In 1978, Superman became a major motion picture event, packing theaters and resulting in a franchise that generated three sequels before collapsing under the weight of bad writin... Brazil
Terry Gilliam's Brazil is one of those films whose enduring reputation is based at least in part on events surrounding its stormy distribution history. Taken at face value, Brazil is a stinging, Strangelovian satire of the power of the bureaucracy...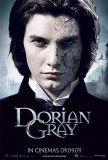 Dorian Gray
Oliver Parker has made a career out of adapting Oscar Wilde, with versions of An Ideal Husband and The Importance of Being Earnest already on video store shelves. For his latest, Parker has turned his attention to what may be Wilde's most famous no... Harry Potter and the Chamber of Secrets
There's no question that Harry Potter and the Chamber of Secrets is designed more for fans of the book than for those who have never picked up a J.K. Rowling tome. However, while that makes sense financially (after all, the target audience represe... Harry Potter and the Goblet of Fire
The best thing to happen to the Harry Potter movie franchise was for journeyman director Chris Columbus to step down. After turning out adequate adaptations of J.K. Rowling's Harry Potter and the Sorcerer's Stone and Harry Potter and the Chamber o...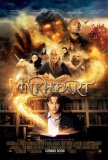 Inkheart
With a premise as potentially rewarding as that of Inkheart, one can be forgiven for being a little disappointed by the final result. When placed alongside other PG-rated fantasy adventure tales, this one struggles to capture the imagination. Par...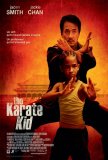 Karate Kid, The
In many ways, The Karate Kid is the perfect remake: faithful to the source material in large part yet offering enough nuanced differences to allow it to stand on its own. The problem with the film is that that story, hackneyed when it first made i... Mary Shelly's Frankenstein
"In the last 20, 30 years, [Frankenstein has] been claimed by a whole generation of academics and scholars as a seminal piece of literature of that time. [It's] something which now, post-Freud, they feel reveals so many observations about family l... Mona Lisa
Serene. Beautiful. Untouchable. All of those words can be used to describe the subject of Leonardo Da Vinci's best-known painting, "The Mona Lisa." And, while almost everyone knows what she looks like, no one knows her story. Her life is a bla... Shadowlands
"What was [Joy] to me? She was my daughter and my mother, my pupil and my teacher, my subject and my sovereign; and always, holding all these in solution, my trusty comrade, friend, shipmate, fellow-soldier. My mistress; but at the same time all ...