Movies with cinematographer Russell Carpenter 21
21 is a perfect example of how something that's "based" on a true story can nevertheless exist mainly in the realm of fiction. While it's true that the source material for the movie, Ben Mezrich's Bringing Down the House relates events that actuall...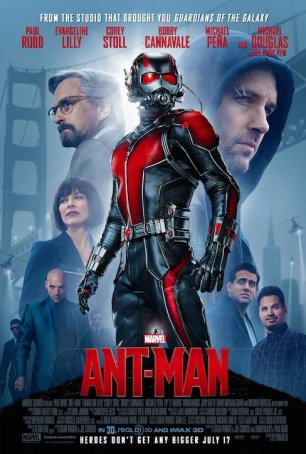 Ant-Man
Ant-Man, as obscure a superhero title as has been released since the inception of the so-called "MCU" (Marvel Cinematic Universe), may test the perception that Marvel can do no wrong. The general public knows Spider-Man, Iron Man, Captain A...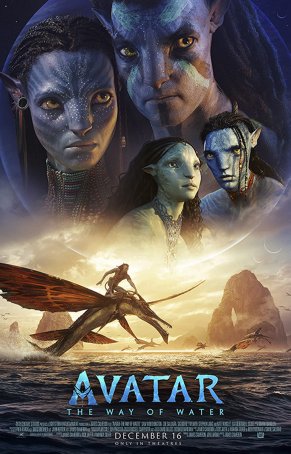 Avatar: The Way of Water
It's finally here. After years of missed release dates related to postproduction issues, James Cameron's oft-delayed sequel to 2009's Avatar has finally arrived. Was it worth the 13-year wait? Unquestionably. It's difficult to overstate ho... Awake
As is often true of "high concept" movies like this one, the most interesting aspect - the hook that gets us into the theater - does little more than add some color. Awake, the writing/directing debut of Joby Harold (who might not be given another... Charlie's Angels
When Charlie's Angels first hit the TV airwaves in the 1976-77 season, it was a national phenomenon. Every Wednesday night, millions of household sets would be tuned into ABC for the further adventures of the three "legs" of millionaire private in... Hard Target
Take a deep breath and prepare to suspend your disbelief, because in bringing us this summer's first (and probably only) pure action film, Jean-Claude Van Damme and John Woo have given new meaning to the word "preposterous". Chance Boudreaux (Va...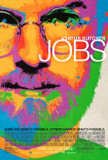 Jobs
Jobs could have been so much more but the desire to rush it into production and get it out fast (it started filming about six months after the ex-Apple CEO's death) has transformed it into a missed opportunity. A standard-order, scattershot bio-pic...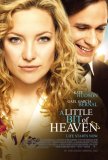 Little Bit of Heaven, A
One of my fears when watching movies about characters coping with cancer is that they will turn into Lifetime disease-of-the-week melodramas: shallow, plot-by-numbers chronologies of the disease's progression that become either manipulative tear-je... Monster-In-Law
Monster-in-Law is appalling misfire of a comedy - a motion picture that takes a situation ripe for the blackest vein of satire and reduces it to a puerile and edgeless pile of goo. Forgive me for a moment if I bemoan the lost potential here. Give... Shallow Hal
Since they burst upon the motion picture scene with Dumb and Dumber, the Farrelly Brothers, Bobby and Peter, have been known as the Kings of Vulgar Comedy. So, given the Farrellys' reputation and a title with the word "shallow" in it, one might ea...