Movies in the Horror genre Halloween
In late 1978, a small horror film opened in Bowling Green, Kentucky (before moving on to Chicago and New York City) that would change the face of the genre. Initially dismissed by many serious critics as unworthy of attention or praise, the motion... Frankenstein
When I was a youngster, one of the highlights of my week was watching Creature Double Feature on Saturday afternoons. The program, a variation of which seems to have aired in nearly every major American TV market, showed a pair of older horror mov... Blair Witch Project, The
"In October of 1994, three student filmmakers disappeared in the woods near Burkittsville, Maryland while shooting a documentary. A year later their footage was found." With this ominous pronouncement on a title card, The Blair Witch Project begi... Nosferatu
Vampire. It is perhaps one of the few words capable of raising the hackles on the necks of both grownups and children alike. Tales of the un-dead date back centuries, but the most famous vampire of all was not born until the late 1800s (1897, to ...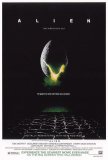 Alien
When Alien was first released during the summer movie season of 1979, science fiction films were all the rage. The trend had been started two years earlier with the unexpected box office success of Star Wars, and, by 1979, anything even remotely co... Psycho
Halloween is rightfully considered to be the father of the modern slasher movie. Ultimately, all the Friday the 13ths, Nightmare on Elm Streets, and Screams owe their existence to that one low-budget film that crept its way across motion picture s... Wicker Man, The
The Wicker Man is an early '70s British export that criss-crosses genres as easily as it confounds audience expectations. A film that defies categorization, The Wicker Man can be considered to be a horror film, a psychological thriller, a musical,... Nosferatu the Vampyre
Like Shakespeare's Hamlet and Mary Shelley's Frankenstein, Bram Stoker's Dracula is one of those stories that is re-made on a fairly consistent basis. If you don't like the latest incarnation of the count, wait a few years and there will be anothe... Funny Games
Note: It is difficult to present a meaningful discussion of Funny Games without giving away major plot points. As a result, there are two reviews. This is the non-spoiler review, which limits spoilers to a bare minimum. For a more full discussio... Nightmare on Elm Street, A
"Whatever you do, don't fall asleep." - Nancy The dream - or nightmare - is a staple of the modern horror movie. After all, even as manipulative as the device is, it's still a proven way to jolt an audience. Filmmaker Wes Craven understood th...