Movies in the Horror genre Eternal
From the first scene, Eternal seems like a made-for-Cinemax soft porn vampire movie, with one crucial exception. It has the cheesy music. It has the wooden acting by thespians whose names are not destined to top many A-movie marquees. It has the ...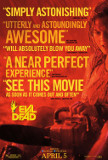 Evil Dead
It's tempting to look at the 2013 reincarnation of Evil Dead as yet another pointless remake of an '80s horror film. Haven't there been enough of these? One glance at the credit list reveals that both director Sam Raimi and star Bruce Campbell (o... Evil Dead II, The
What do you get when you cross George Romero with The Three Stooges by way of the director of A Simple Plan and The Gift? Something offbeat, to be sure. Something grotesque, without a doubt. Something... groovy. Evil Dead II can be seen as ... Evil Dead, The
Long before Scream came along to simultaneously parody the horror genre while participating in it, there was Sam Raimi's Evil Dead trilogy (the third entry into the series, Army of Darkness, was released in 1993). Equal parts suspense, camp, comed... Exorcism of Emily Rose, The
The Exorcism of Emily Rose is being sold as the latest PG-13 horror movie, albeit one that deals with demonic possession instead of ghosts. In reality, however, it's a courtroom drama with a twinge of the supernatural (most of which occurs during fl... Exorcist, The
During the cold months of the winter of 1973-74, the release of a horror film called The Exorcist became a national phenomenon. Would-be viewers stood outside for hours in bad weather to get a ticket, and the lines in New York City were said to ci... Eye, The
The Eye is another PG-13 ghost story adapted from an Asian original, and that probably says all that needs to be said about it. Want more evidence of why is may not be the best choice for an evening's entertainment? It stars one of the most attra...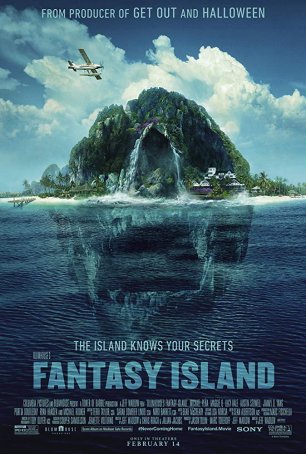 Fantasy Island
The television series Fantasy Island was a TV staple in the late 1970s and early 1980s. Paired with The Love Boat, it ran for seven seasons from 1978 (when it arrived as a mid-season replacement) until 1984. The high-concept, low-intelligence ... Feast
Zero-star movies are a rare and terrifying breed - films that warrant recommendation only as an alternative to physical distress. Sitting in a theater as one of these examples of cinematic diarrhea unspools creates a curious tug-of-war within the ... Final Destination
I stand in awe of Final Destination - awe that a motion picture of such unmitigated stupidity could make it to the screen. One short week ago, I berated both Mission to Mars and The Ninth Gate for the lack of intelligence evident in their screenpl...