Movies with music written by Carter Burwell Adaptation
A few years ago, a screenwriter named Charlie Kaufman was given the job of adapting Susan Orlean's non-fiction book, "The Orchid Thief," into a motion picture script. Although Kaufman found the principal character of the book, John Laroche, to hav...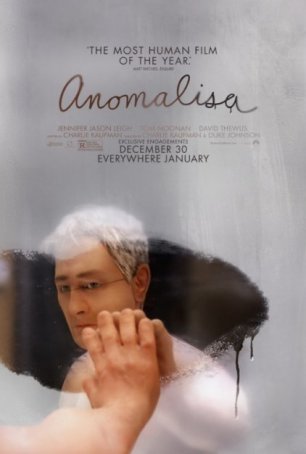 Anomalisa
Anomalisa offers evidence that animated films are not necessarily the sole province of children. In fact, this one isn't even designed for all adults. Charlie Kaufman has always been something of an acquired taste. Anomalisa highlights Kaufman at h...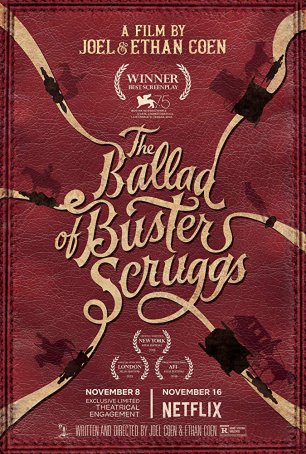 Ballad of Buster Scruggs, The
Those wacky Coens are at it again. And those serious Coens. And those loquacious Coens. The Ballad of Buster Scruggs, a paean to pre-revisionist Westerns, allows the Oscar-winning brothers to try out nearly every weapon in their considerable ...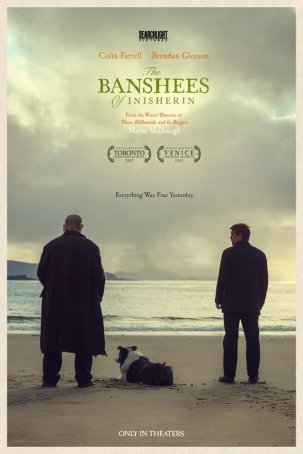 Banshees of Inisherin, The
It could be argued that The Banshees of Inisherin works better as an allegory than a straightforward narrative. There's power in the message conveyed by writer/director Martin McDonagh's screenplay; it's less a drama and more a rumination ab... Before the Devil Knows You're Dead
An Irish toast goes "May you be in heaven half an hour... before the devil knows you're dead," and it's from this source that the latest movie by 83-year-old veteran director Sidney Lumet derives its name. With films like Serpico,Q&A, and Night Fa... Being John Malkovich
These days, critics (and non-critics, for that matter) are fond of complaining about how multiplexes are populated by cookie-cutter motion pictures that follow safe, formula-derived patterns designed to please audiences who want a different version... Big Lebowski, The
In a word, The Big Lebowski is a mess. But what a glorious, wonderfully-entertaining mess it is. This film, the Coen Brothers' follow-up to the critically-lauded Fargo, isn't likely to generate the same degree of universal praise. In fact, those... Blair Witch Project 2, The: Book of Shadows
It was as ill-advised as it was inevitable: a sequel to 1999's most unexpected hit, The Blair Witch Project. These days, however, creativity rarely enters the question when huge amounts of money are involved, and The Blair Witch Project brought A...
Blind Side, The
The marketing campaign for The Blind Side plays up the inspirational aspects of the story - that it's based on the real-life rags-to-riches tale of football player Michael Oher and the woman whose fierce love and determination to help him allowed h...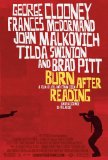 Burn After Reading
After watching the Coen Brothers spend years mowing their way through genres and upending conventions, one question comes to mind: Is there anything these guys can't do. Common wisdom suggests "no" and, after winning Oscars early this year for No...